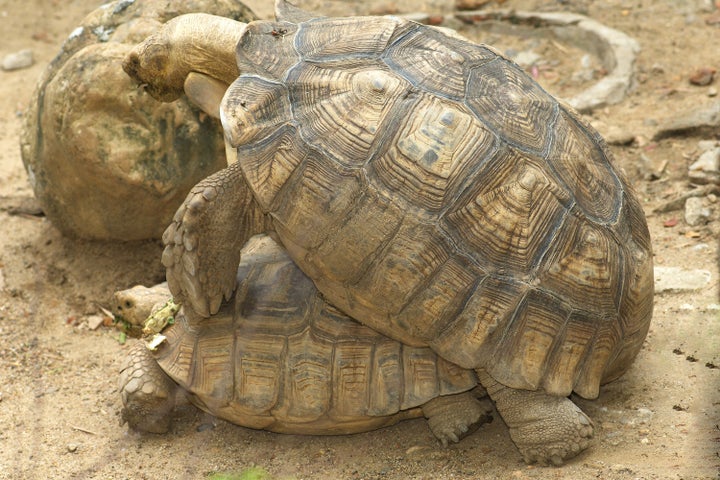 Slow and steady burns down the house.
Alf Clayton, of Thornaby, Stockton-on-Tees, told the paper that the two animals, Henry and Alice, had recently woken up from hibernation. Henry "was trying to mate with his partner," chasing her around the tortoise den.
A Cleveland Fire Brigade spokesman attributed the fire to a toppled incubator lamp that set fire to the woodchips surrounding it. Clayton says Henry "must have knocked the heater over" during his lustful pursuit.
Both tortoises perished in the blaze which was put out before it reached the house.
Clayton said his wife, Gayner Clayton, was "devastated" by the loss of the pets. "We tried our best to save them" he told the Gazette, "but the blaze was too fierce."
Popular in the Community