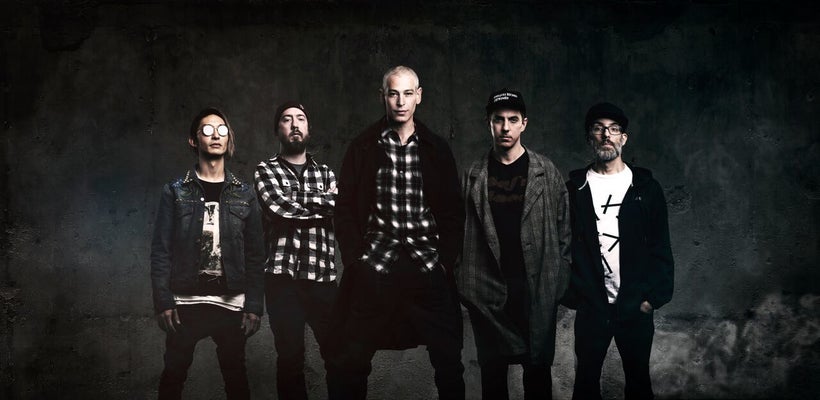 At the end of a long table in a hip Los Angeles office with walls adorned in music posters and records, the scent of cleaning products and cannabis hung in the air. It was at this table that Pennsylvania-born, New York-raised MC Matthew Miller, whose Hebrew and stage name is Matisyahu, discussed the multidimensional layers of his new album Undercurrent.
"Undercurrent is a lot of colors like purples and reds—yellow, green, orange, pink," Matis describes. "It travels through them all, it's very colorful and it's more exploratory—my older stuff was less dynamic, less colors. Much more singular in a sense whereas this record has twists and turns and is much more like the live show."
Known for his unique blend of hip hop, reggae, dancehall, beatbox, world music and improvisation, Matis didn't walk through a predestined door into the music world, he busted through a wall and created his own. Though his sound was unorthodox, he imparted many Orthodox Jewish themes into his music and appearance which he has since taken a step back from in recent years.
Matisyahu's last full length record Akeda was released in 2014 and was his first deviation from using outside producers. Since then, he has only produced records independently along with his band-mates, creating a freer, more authentic sound. "Akeda and Undercurrent I feel are the most accurate versions of who I truly am," he says.
Both albums are bound together as he describes them as being essentially a part A and a part B to one another. The Akeda is a story from the Hebrew Bible about Abraham's final test where he is commanded by God to sacrifice his own son upon a mountain. After being intercepted by one of God's messengers, he sacrifices a ram instead, proving his loyalty to God without spilling the blood of his son. For Matisyahu, this album represents a time where he was facing his own tests, both in his faith and in his life.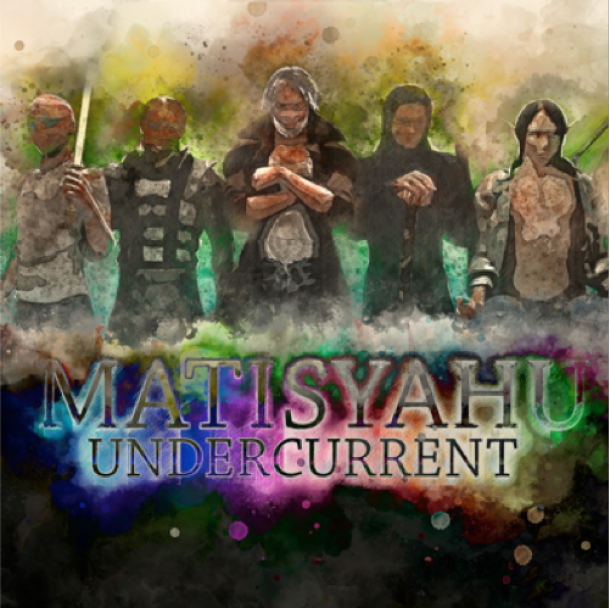 "Thematically, my life was in this breakthrough kind of time," he recalls. "It was after shaving my beard, after making changes religiously, in my personal life, and in a lot of other aspects. It related to that theme of Akeda, when I was actually living in the Hollywood Hills connecting to the whole story of Abraham going up the mountain. Then I moved on the Hudson River and Undercurrent became the name of the next record, becoming the reflection after the breakthrough."
Matis describes Undercurrent as one, flowing track rather than a collection of songs. The album began cultivating two years ago while he was on the road and during that time, not a single song, lyric, or note had been written down—he was diving back into his original passion for live improvisation, a style that came naturally to him long before he stepped foot in a studio. Many of these jam sessions and live performances were recorded and eventually used as a reference for what came to be Undercurrent.
"People tend not to think about the whole process leading up to the recording which for us wasn't actually a songwriting process but more of a sound developing process," he explains. "Rather than spending two years writing songs it was actually being on the road and for me finding the right members and pieces to the puzzle that can create the sound that I was envisioning."
He eventually curated a super group of musicians he had performed with over the years with the final crew consisting of jazz keyboardist Big Yuki, guitarist Aaron Dugan, bassist Stu Brooks, and drummer Joe Tomino. After joining forces both on and off the road, they met in the studio in September 2016 with a backlog of live recordings and began the process of crafting them into a cohesive album. Undercurrent began as a fully instrumental, sonic journey that moves through the mind with fluidity, like rivulets of water across timeworn stones. "Once it was done I had two weeks to put vocals; I went and wrote all the lyrics and created a whole intellectual aspect," Matis recounts.
Its depth and color creates a synesthetic feeling, mixing the senses into a force that moves you through each track. Layers of undulating bass, throbbing drums, melodic keyboard, psychedelic guitar, and a touch of heady electronic production establish an already colorful canvas for Matis to paint his words upon. Diverging from his familiar rap-reggae persona, he is diversifying his sound having even collaborated with underground icon and jumpsuit-clad funky diplomat, The Polish Ambassador.
Released on May 19, Matisyahu and crew are currently on tour promoting Undercurrent, having just performed at Amoeba Records in Los Angeles, Cali Roots Festival in Monterey, with upcoming shows at Electric Forest in Michigan, The Greek Theater in Los Angeles as well as dates in Europe, Russia and his first show in the Philippines (where he apparently has a vast fan base).
Another upcoming project with an unconfirmed release date is the visual component that will accompany Undercurrent. Though containing no dialogue, the short film will follow a narrative created by Matis and friends with the intent of not being categorized as a music video. The film will incorporate scenes of the band on the road, weaving these moments into the narrative of the video.
"It's nice when you can bring your friends in and just do something organic, like a little art project," Matis says about the short film. "That's the way I've tried to look at things that I make, like when I'm releasing a record—it's just my art project, don't take it too seriously."
REAL LIFE. REAL NEWS. REAL VOICES.
Help us tell more of the stories that matter from voices that too often remain unheard.
This post was published on the now-closed HuffPost Contributor platform. Contributors control their own work and posted freely to our site. If you need to flag this entry as abusive,
send us an email
.