"It was crazy at first. No light. No sound."
Eventually, Matsumura Naoto got used to the silence that overcame his village, Tomioka, after a deadly earthquake and tsunami struck Japan on March 11, 2011. The tsunami's waves caused three reactors of the Fukushima Daiichi nuclear plant to melt down, triggering one of the worst nuclear accidents in history.
Tomioka, six miles away from the plant, was swiftly evacuated in the wake of the tragedy. Naoto told VICE he didn't intend to leave the town at first. But when Reactor 4 exploded, he changed his calculations. "I grabbed my family and escaped," he said.
Yet Naoto returned as one of the few residents to live in an area highly contaminated by radiation. Researchers at Japan's Aerospace Exploration Agency told the 53-year-old farmer he had the highest level of radiation exposure in the country. Even so, Naoto has no plans to leave. "I was born and raised in this town," he told VICE. "When I die, it's going to be in Tomioka."
Monday marked the second anniversary of the deadly earthquake and tsunami. The disaster claimed the lives of more than 19,000 people and forced 315,000 to evacuate, Reuters notes. More than 300,000 people still rely on temporary housing today.
Support HuffPost
The Stakes Have Never Been Higher
Related
Before You Go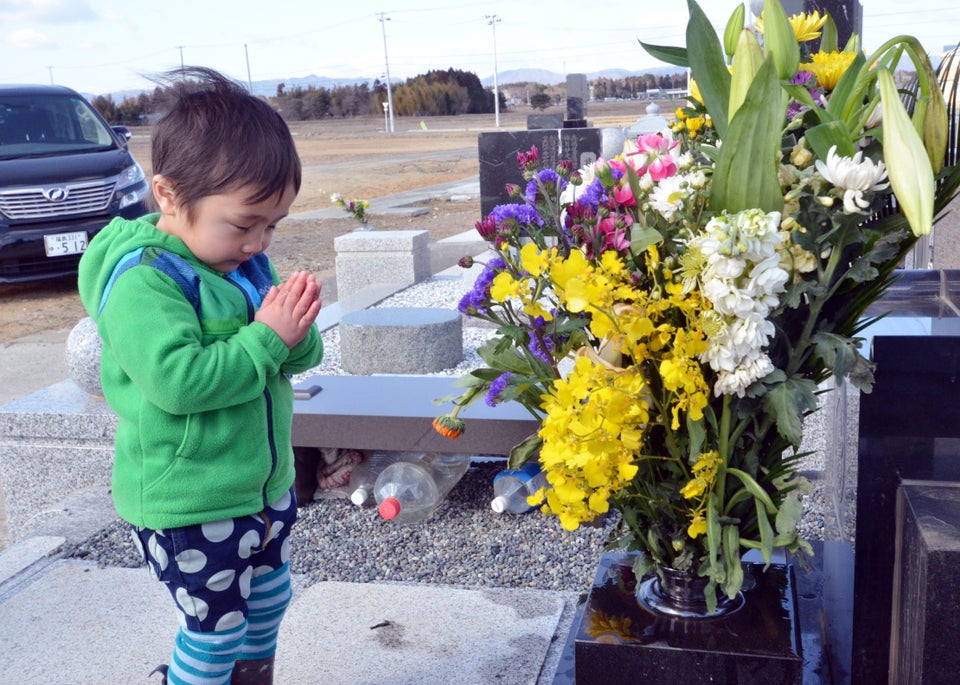 Second Anniversary Of 2011 Earthquake And Tsunami
Popular in the Community