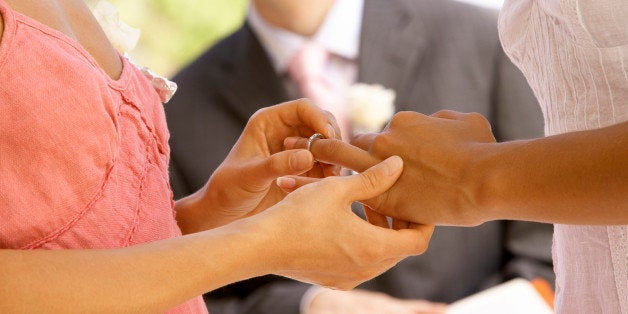 "Traditionalist" Matt Barber isn't back down when it comes to expressing his opposition to same-sex marriage and other lesbian, gay, bisexual and transgender (LGBT) issues.
Listen to audio of Barber's remarks, then scroll down to keep reading:
"I just hope that people will recognize that when we deviate and try to redefine something that cannot be redefined — particularly when that thing, we're talking about marriage here, is a fundamental cornerstone of any society," he told Janet Mefferd. "If we take a sledgehammer to that cornerstone, the results are disastrous and everything comes tumbling down."
The site notes that Barber was commenting on a federal judge's ruling that struck down part of Utah's polygamy ban.
BEFORE YOU GO
PHOTO GALLERY
Gay Marriage Around The World