Kentucky Gov. Matt Bevin (R) said on Saturday that conservatives may have to turn to physical violence to protect their values.
"I want us to be able to fight ideologically, mentally, spiritually, economically, so that we don't have to do it physically," Bevin said during his speech at the Values Voter Summit in Washington. "But that may, in fact, be the case."
Bevin went on to say that he believed the U.S. would survive a Hillary Clinton presidency, but it might require bloodshed.
"The roots of the tree of liberty are watered by what? The blood. Of who? The tyrants to be sure, but who else? The patriots," he said. "Whose blood will be shed? It may be that of those in this room. It might be that of our children and grandchildren. I have nine children. It breaks my heart to think that it might be their blood that is needed to redeem something, to reclaim something, that we through our apathy and our indifference have given away. Don't let it happen."
"Today we have thousands of men and women in uniform fighting for us overseas and they need our full backing," he said in a statement. "We cannot be complacent about the determination of radical Islamic extremists to destroy our freedoms. Nor can we allow apathy and indifference to allow our culture to crumble from within."
Republican nominee Donald Trump has also used violent imagery during his presidential campaign.
"If she gets to pick her judges ― nothing you can do, folks," Trump said in August. "Although, the Second Amendment people. Maybe there is. I don't know."
Before You Go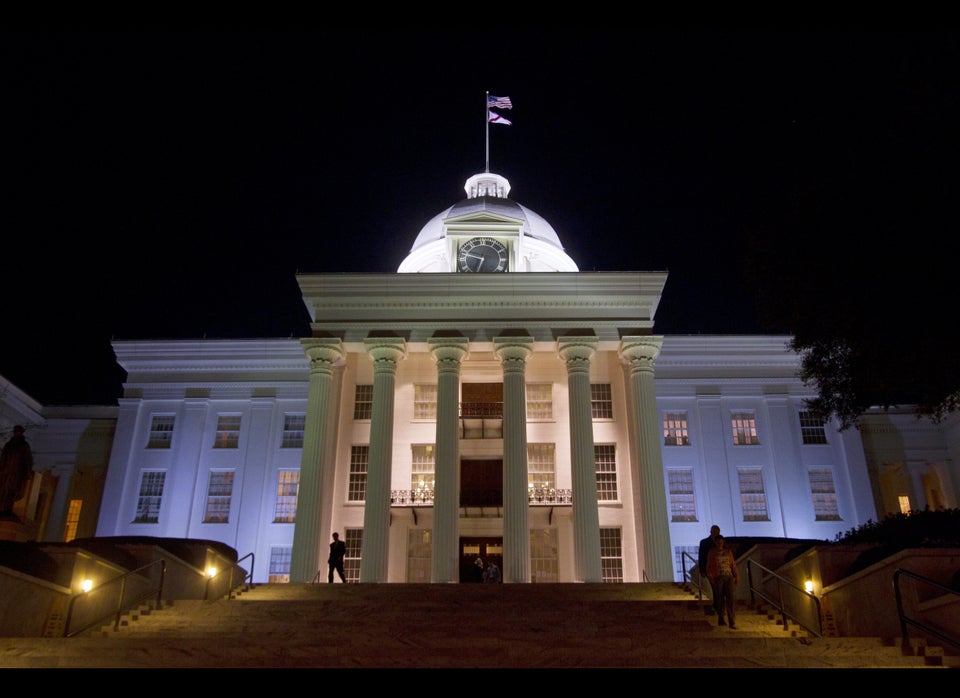 U.S. State Capitol Buildings
Popular in the Community