Uh oh. This week brings us good news for Noe Valley home buyers, but potentially bad news for Bay Area sports fans.
On Friday, Socketsite reported on a steal of a deal in Noe Valley -- the sale of a completely remodeled four-bedroom midcentury home for $1,795,000 -- that's $255,000 less than its sale price in 2008. The owner of the home: Giants ace pitcher Matt Cain.
The home is a cool retro gem with loads of light and stellar San Francisco views. It also offers two master suites and two standard bedrooms, three stylish bathrooms, a solarium and sophisticated green appliances -- all in sun-drenched Noe Valley.
But since Cain becomes a free agent next year and the Giants have yet to offer him a long-term extension, the seemingly hurried sale is unsettling. Many critics of the Giants have argued that Cain has been undervalued for years in favor of fan-favorites. (We're pretty sure Cain has noticed that the Giants are willing to fork over $20 million a year for Tim Lincecum.) Does the listing indicate a possible trade? Or has Cain's 2012 salary ($15 million) just inspired sweeter digs? Here's hoping.
Check out the listing for 1901 Diamond Heights and preview pictures in our slideshow below: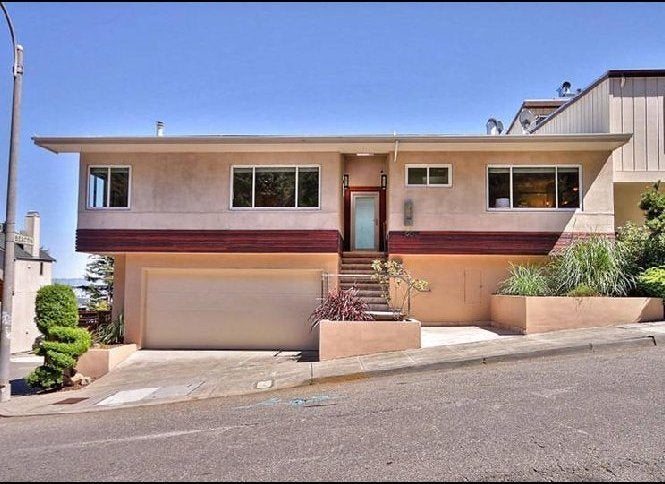 Gallery
Related
Popular in the Community