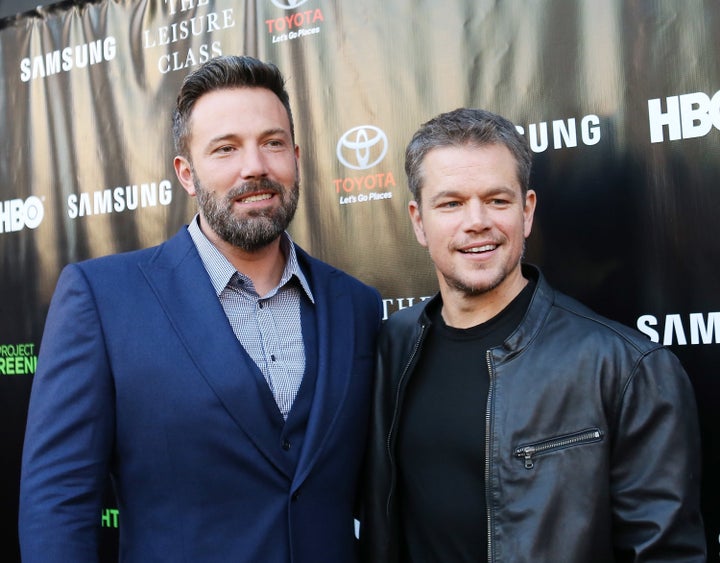 Matt Damon does not think discussions of sexuality should be public fodder. 
"It's just like any piece of gossip… and it put us in a weird position of having to answer, you know what I mean? Which was then really deeply offensive. I don't want to, like [imply] it's some sort of disease – then it's like I'm throwing my friends under the bus. But at the time, I remember thinking and saying, Rupert Everett was openly gay and this guy – more handsome than anybody, a classically trained actor – it's tough to make the argument that he didn't take a hit for being out."
He believes the less an actor reveals, the better. 
"I think you're a better actor the less people know about you period. And sexuality is a huge part of that. Whether you're straight or gay, people shouldn't know anything about your sexuality because that's one of the mysteries that you should be able to play."
Damon has said that he refused to deny the rumors at the time because he did not want to offend his gay friends, "as if being gay were some kind of f**king disease... the whole thing was just gross," he told Playboy in 2012. 
While the "Project Greenlight" director has been vocal about not offending the gay community, he recently came under fire for his offensive comments about diversity, saying diversity matters for "the casting of the film, not in the casting of the [HBO show."
PHOTO GALLERY
Celebrities Who've Faced Gay Rumors
Calling all HuffPost superfans!
Sign up for membership to become a founding member and help shape HuffPost's next chapter