Waxman claimed that "according to multiple accounts," Lombardo "had no film experience and his real job was to take care of Weinstein's women needs."
"I had people on the record telling me Lombardo knew nothing about film, and others citing evenings he organized with Russian escorts," she wrote in a piece for The Wrap on Sunday.
However, Waxman says her story was ultimately "gutted" by New York Times editors after "intense pressure" from Weinstein, who was an advertiser at the paper. Waxman says Weinstein's efforts to stop the story allegedly included calls from Matt Damon and Russell Crowe defending Lombardo.
After news of Damon's reported involvement broke, and headlines claimed the actor had tried to derail the story, his "The Martian" co-star Jessica Chastain tweeted that her heart was "shattering."
Damon spoke to Deadline on Tuesday to deny the claims and explain what he says really happened on his phone call to Waxman.
"For the record, I would never, ever, ever try to kill a story like that. I just wouldn't do that. It's not something I would do, for anybody," Damon told Deadline.
The actor recalled that he knew Lombardo professionally while working on "The Talented Mr. Ripley." And that when Weinstein told Damon that Waxman was publishing a negative story on Lombardo, Weinstein asked the actor to relay his experiences working with the Miramax executive. So he did.
It didn't even make the piece that she wrote. As I recall, her piece just said that Russell and I had called and relayed our experience with Fabrizio. That was the extent of it and so I was very surprised to see it come back. I was never conscripted to do anything. We vouch for each other, all the time, and it didn't even make her article. Whether it didn't jibe with her storyline ... it was an incomplete rendering of someone that I was giving but I had perfectly professional experiences with Fabrizio and I didn't mind telling her that.
Damon said he's "sure" he mentioned that he didn't know anything about "the rest of" Waxman's piece.
"My experience with [Lombardo] was all above board and that's what I told her," Damon reiterated.
Waxman has since endorsed Damon's statement on Twitter.
Damon went on to condemn the predatory behavior outlined in allegations against Weinstein.
"Look, even before I was famous, I didn't abide this kind of behavior," he told Deadline. "But now, as the father of four daughters, this is the kind of sexual predation that keeps me up at night. This is the great fear for all of us."
The actor said if there ever was an incident that he was aware of he "would have stopped it." He later added, "I am not the story here. The story is these women and what happened to them."
The New York Times has also responded to Waxman's claims that her story was "gutted." Executive editor Dean Baquet wrote, "I wasn't here in 2004. But it is unimaginable to me that The Times killed a story because of pressure from Harvey Weinstein, who was and is an advertiser."
His response also noted that "the top two editors at the time," Bill Keller and Jill Abramson, had "no recollection of being pressured over Ms. Waxman's story" and that her editor, Jonathan Landman, "suggested she didn't have it nailed."
Waxman tweeted a response and tells HuffPost she has no more to add.
Representatives for Matt Damon, Russell Crowe, and The Weinstein Company did not immediately respond to HuffPost's request for comment.
Before You Go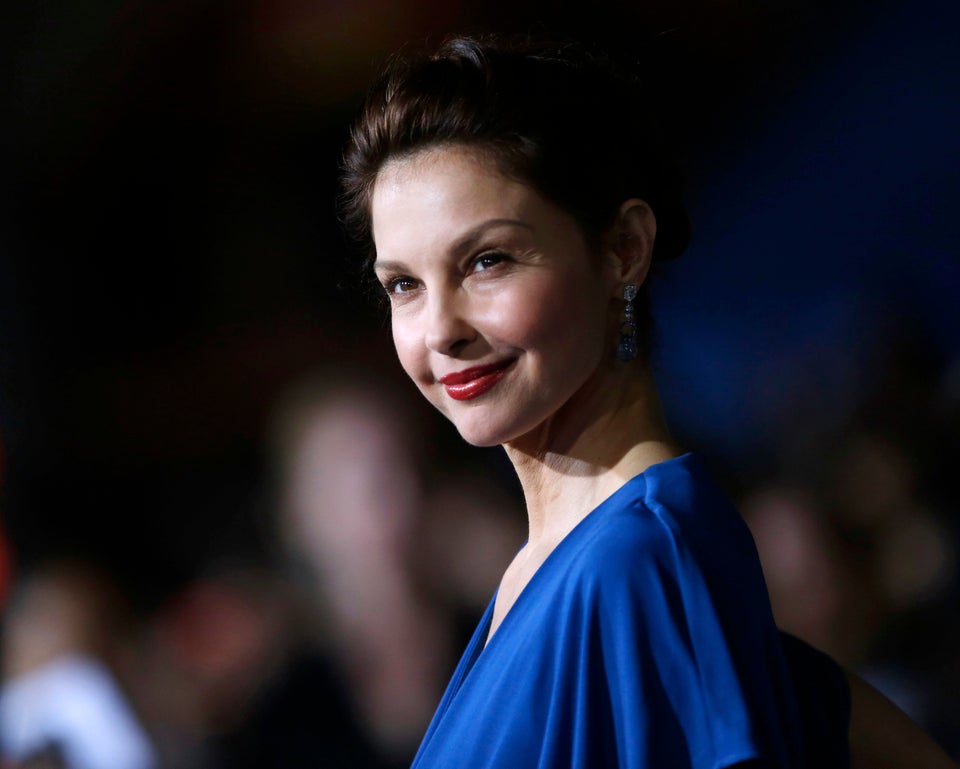 Celebrities React To Harvey Weinstein
Popular in the Community