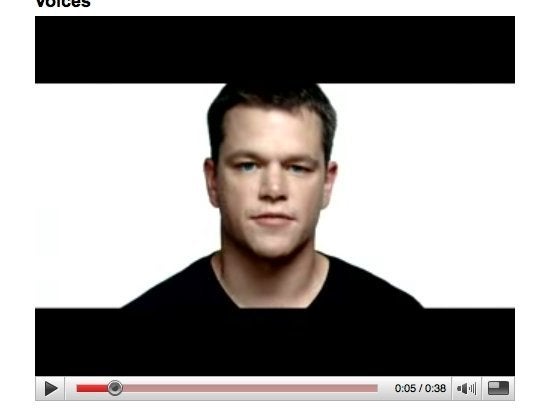 The U.S. State Department released a video narrated by Matt Damon in late September to YouTube, describing the world food crisis and how global climate change will mean less food available for the 1.8 billion more people who will live on Earth by 2030.
Secretary of State Hillary Rodham Clinton released a statement today, in recognition of World Food Day, on the need to combat global hunger and directs interested citizens to go to the State Department's page on Global Food Security to learn more about what needs to be done.
Fighting hunger and poverty through sustainable agricultural development--making sure that enough food is available and that people have the resources to purchase it--is a key foreign policy objective of the Obama Administration. Food security is about economic, environmental, and national security for our individual homelands and the entire world.

In the coming years we have a unique opportunity to work with partners around the world to eradicate hunger. Major industrialized nations have committed more than $22 billion over three years to spur agriculture-led economic growth. Our investment in agriculture will complement our commitment to humanitarian aid, which plays a vital role in feeding some of the world's most vulnerable people.
Related
Popular in the Community