 Matt Damon may have just started the most considerate feud in recent Hollywood memory.
Featuring on the cover of the new issue of GQ, the "We Bought A Zoo" star has some harsh words for the writer of his three "Bourne" films, Tony Gilroy. Discussing the pre-production on the third film, "The Bourne Ultimatum," Damon notes that Universal gave Gilroy a sweetheart deal that required only one draft, and instead of doing his best work, Gilroy phoned it in.
"It's really the studio's fault for putting themselves in that position," Damon tells the magazine. "I don't blame Tony for taking a boatload of money and handing in what he handed in. It's just that it was unreadable. This is a career-ender. I mean, I could put this thing up on eBay and it would be game over for that dude. It's terrible. It's really embarrassing. He was having a go, basically, and he took his money and left."
The "Ultimatum" shoot was famously hectic, with writers George Nolfi (who directed Damon in "The Adjustment Bureau") and Scott Z. Burns called in for emergency re-writes. Damon hinted at the wild Paul Greengrass-directed production while promoting the film in 2007, though he didn't single out Gilroy at the time.
"We were lucky enough to have George Nolfi on set with us every day," he said during one press round table. "So George kept out ahead of us. He would literally be in his hotel room working on the pages for the next day while we were working on the pages he had given us for this day, and we were making our tweaks in the real location, going, 'Okay, well let's change this to that, because that thing's over there.' You know, it's not an advisable way to make a movie. Like you couldn't teach that in film school and send people out there. But it works for Paul."
Still, nice guy that he is, Damon says that he thinks Gilroy, who will be helming the fourth "Bourne" film starring Jeremy Renner, is a talented director and that he hopes the new film does well. He even went so far as to contact the GQ writer after their initial interview, to clear up his statements -- or at least preemptively apologize for them.
"If I didn't respect him and appreciate his talent, then I really wouldn't have cared," he said of Gilroy. "My feelings were hurt. That's all. And that's exactly why I shouldn't have said anything. This is between me and him. So saying anything publicly is f*cking stupid and unprofessional and just kind of douchey of me."
"Clint says all the time, 'Let's not f*ck this up too much by thinking about it,'" he says, referring to Clint Eastwood. "That's his approach, and some people love it and some people hate it, but he doesn't do too much hand-wringing about it. I'd love to do what Clint does."
Indeed, Eastwood is well known for his loose approach to getting just the right shot. Often, actors remark that he'll move on to a new shot or scene without his performers knowing he even filmed the last one; they think they're just rehearsing.
"It just becomes effortless filmmaking. You know, he's been doing it for so long, he's been able to strip all of the noise and extraneous riff-raff and crap out of the filmmaking process," Armie Hammer, who stars for Eastwood in "J. Edgar," recently reflected. "What you have is a boiled down, simplified, elemental version of filmmaking. And it's amazing to be a part of it."
Before he gets to directing, though, Damon has a few films on his promotion and production docket. He'll appear late this month in Cameron Crowe's family film, "We Bought A Zoo," and then will star in "Elysium," the next film from "District 9" director Neill Blomkamp. He'll also star in buddy Ben Affleck's film about mobster Whitey Bulger, re-uniting the best friend team that first made it big nearly a decade and a half ago.
Before You Go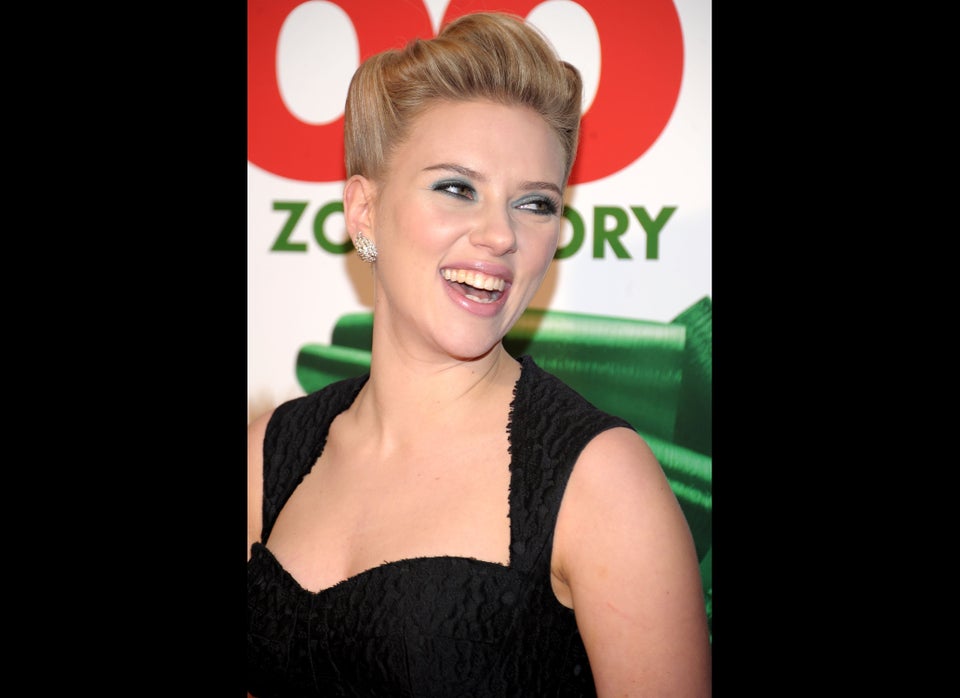 We Bought A Zoo Premiere (PHOTOS)
Popular in the Community