'30 Rock' is back filming and Matt Damon is returning as Carol the pilot.
Frequent guest star and 'View' co-host Sherri Shepherd, who plays Tracey Morgan's wife, is in the same episode(s) as Damon, and tweeted about her run-in.
OMG!! I'm on set @30 Rock next to Tina Fey & MATT DAMON is sitting behind me! I went over & said hi - think I just got pregnant! Jamal Damon

She later tweeted a photo with her two costars, seen below, along with the caption, 'Guess who I hooked up with on the set of 30 Rock!'
The show returns September 23.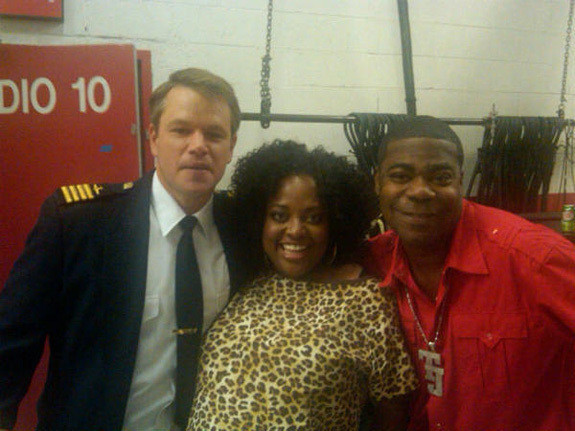 Popular in the Community