One of the biggest problems for Matt Damon's character in his film "The Martian" (note: spoiler alert!) is that he doesn't have water while stranded alone on planet Mars. Not an everyday situation -- sure -- but it's one that Damon has more of a connection to than his fans might realize.
Caring deeply about access to clean water isn't just a Hollywood plot line for him. For the last 25 years, he has worked tirelessly to help bring clean water and sanitation to women all over the globe.
This month, his organization is teaming up for the second time with Stella Artois for their "Buy a Lady a Drink" campaign, which encourages the purchase of hand-designed chalices from Kenya, Peru and Haiti.
Every chalice purchased provides one person with five years of clean water. Last year they brought five years of clean water to more than 290,000 women in the developing world.
The campaign's focus in 2015 was on women's long journeys for clean water. This year, the campaign showcases the positive impact that access to clean water can have. Damon and Stella Artois will unveil three new short films from the project at the Sundance Film Festival next week.
Damon sat down with The Huffington Post in December on the set of one video shoot to talk about how water became his cause -- and how he hopes we'll all consider what kind of legacy we want to leave behind in this world. 
The Huffington Post: Do you view the global water crisis as a women's issue?
Matt Damon: Absolutely. The water collection falls onto the women in the family. The matriarch of the household is doing the water collection or it's the girls in the family. The girls are the ones disproportionally affected by lack of clean water and sanitation issues.
How did you first get involved in this cause over two decades ago?
I was on a trip organized by One, Bono's organization. It was a listening and learning trip through a few different African countries. Each day had a different learning focus, like micro-finance, or rural or urban AIDs. One day [focused] on water. It started for me there -- by going on a water collection with a girl in Zambia. I started to realize that water was the baseline that underpinned everything. All of these other issues of extreme poverty were impacted by lack of clean water and sanitation.
I realized that millions of kids were dying every year -- completely unnecessarily -- for something that we'd solved in the West, 100 years ago. The scope of it was so massive. I wasn't aware of anybody talking about it [at the time]. It just seemed like a great way to spend my time in life.
Tell us about the girl you went on the water collection trip with in Zambia.
She was about 13 and I really connected to her. She was lucky because somebody had put a water well about a mile from her house, so she was able to be in school. I waited for her in this very rural village in Zambia and when she came home from school, we walked together to the well and collected water.
But had somebody not sunk that well near her house, she wouldn't be in school at all. She would be standing in line for water. She was very lucky. 
As I talked to her, I asked her if she was going to stay in her village when she grew up, and she looked at me and said, 'No, no, I'm going to go to the big city. I'm going to be a nurse.' There was just something about her. 
It reminded me of being 14 years old in Boston with Ben Affleck and being like, 'We're going to go to the big city of New York and be actors.' Like a teenager. She, too, had these hopes and dreams and it struck me as I was driving away that had she not had that access to water, she wouldn't have been saying any of that. It would have been all about this horrible scratching to survive to the next day.
Is it challenging to talk to people about this issue? Is there a lack of understanding or awareness about it in the United States?
Yes. It's hard to talk to adults about it because we can't relate. You and I don't really know anybody who's ever been thirsty. A glass of clean water is never more than 20 feet away from anybody in the West. You can go to a sink or a public tap and get clean water anywhere. To even explain the enormity of this issue itself -- it's just very hard for people to wrap their brains around it.
What is one way you explain it?
Every year, your kid gets sick -- they have diarrhea, they maybe miss a day of school. But that's a death sentence in some places. That is hard for people to connect emotionally, which is also an important part of becoming a donor or getting engaged with an issue. 
With something like cancer or AIDs, we all are affected directly or indirectly by it. But it's not that way with clean water, unless you're living or working in the developing world. 
What is something you wish people knew more about in regards to clean water?
I want people to understand intellectually and emotionally that this issue can be solved. In this country, we tend to respond to stuff that works. It doesn't matter what your politics are -- if something works, we want to do it, promote it and pursue it.  
There are solutions that are completely available and practical. We are talking about leaving your mark. What is this generation's legacy going to be? We can actually be the generation that solves this crisis. 
PHOTO GALLERY
Matt Damon In The Movies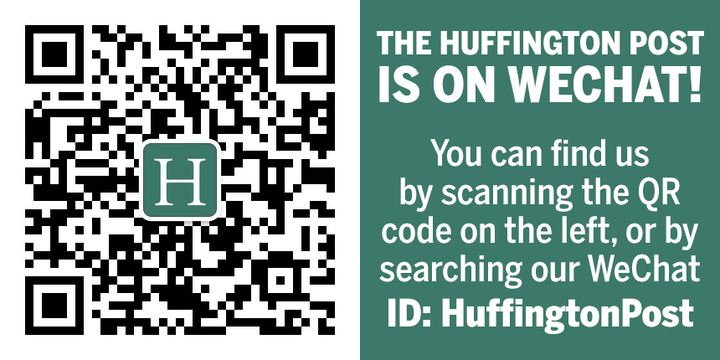 Calling all HuffPost superfans!
Sign up for membership to become a founding member and help shape HuffPost's next chapter