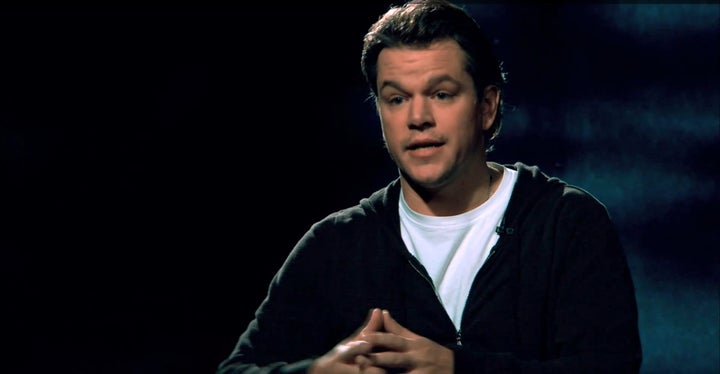 Matt Damon chose to focus his efforts on the global water crisis for two reasons:
"One was the enormity of the problem and two was the availability of solutions."
He co-founded Water.org to find those solutions and provide adequate, safe drinking water worldwide. The nonprofit recently released an interview with Damon where he explains his role and what inspired him to action.
He also recounts his personal travel experiences, which brought him face to face with the variety of challenges that come with ensuring water supply.
"I think what resonates with me most is when you see people living without clean water and they're forced to scavenge for water and basically use up all of their time just doing that... You realize that they're in such a crippling cycle of poverty; it's just a death spin that they can't possibly get out of."
Through projects like the WaterCredit Initiative, a microfinance program that empowers individuals to invest in their own water and sanitation systems, Water.org has provided help to people in Asia, Africa, Latin American and the Caribbean.
He was also interviewed by CNN's Piers Morgan. He told Morgan about his efforts through Water.org, and said it allows him to make an impact on current world events.
"I feel like the work I do now allows me to change things."
"Dripping taps in rich countries lose more water than is available each day to more than 1 billion people."
REAL LIFE. REAL NEWS. REAL VOICES.
Help us tell more of the stories that matter from voices that too often remain unheard.