Conservative aggregator Matt Drudge gave a rare interview on Tuesday to Infowars' Alex Jones, a talk-radio host and outspoken conspiracy theorist, that was about as bizarre as you'd expect.
Drudge, who did not appear on screen during the interview, offered his thoughts on a wide range of topics, including supposed cover-ups involving Hillary Clinton, the Islamic State militant group and corporate influence over the media.
"Why aren't we seeing Hillary's lovers?" he said at one point. "Excuse me, why aren't we seeing Hillary's lovers? Where's the cover-up on this?"
Drudge also accused the Obama administration of devising the nickname "ISIS" for the Islamic State because it sounds like the last name of Rep. Darrell Issa (R-Calif.), the former chairman of the House Oversight and Government Reform Committee.
"They came up with the name ISIS to be confused with Darrell Issa. I'm really being honest with you," he said.
The Obama administration's preferred term for the terrorist group is actually "ISIL," a shortened form of "the Islamic State in Iraq and the Levant." But, whatever.
Drudge, whose aggregation site was -- at least according to its own advertising management firm -- the top source of referral traffic for many major news organizations as recently as April, said that he doesn't really need social media.
"I'm not on Facebook. I don't do the socials. I've got that little Twitter thing. Even that's kind of disgusting," he said. "I was there before Facebook, I was there before CNN.com, I was there before mostly all of them. I have a very clear perception [of] what the Internet is in my mind. I'm free. I'm not defined by what they say the Internet is, meaning Goldman Sachs, meaning who they invest in for the latest startup."
"I have remained completely independent from all of them. All of them," he went on. "I am not influenced by any of them. I need no traffic from Google."
Drudge also emphasized that he doesn't care about likes, upvotes and the other little expressions of approval that form the currency of the social Web.
"Everybody's so hungry for referrals, for likes," he said. "I don't need to be liked. I don't need to be liked at all."
Watch the full interview above.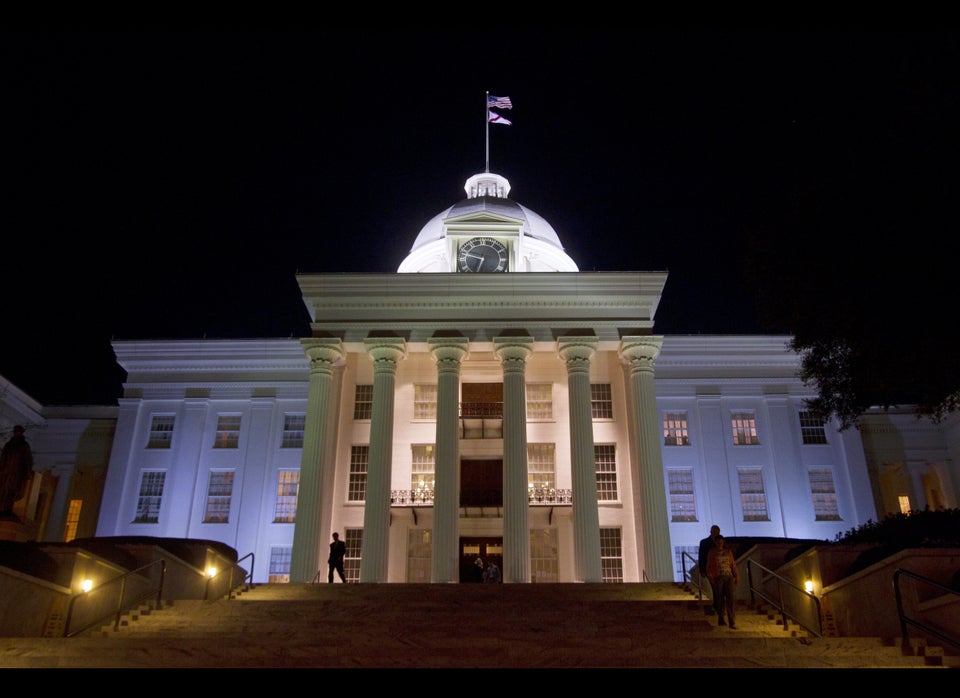 U.S. State Capitol Buildings
Related
Popular in the Community