"The Simpsons" is airing its 500th episode this week, but it's UCLA that's celebrating the loudest.
The show's creator, Matt Groening, has donated $500,000 to UCLA's School of Theater, Film and Television to mark the milestone, the university announced Monday. The money will create the Matt Groening Chair in Animation, which will fund visiting artists, the Los Angeles Times reports. This is also the second year that Groening has given $50,000 to the school to support student-made animated shorts with social responsibility themes.
"Matt Groening is recognized globally as a preeminent and pioneering animator, storyteller, cartoonist, writer and producer," Dean Teri Schwartz said in a statement. "His groundbreaking animated series have truly changed the landscape of television and have become a gold standard for animation and great storytelling throughout the entertainment industry."
"The Simpsons" holds the record for longest-running comedy show, having been on air for 23 years. As depicted in the Reuters video above, fans gathered in Los Angeles last week for a viewing marathon, with the goal of watching all 500 episodes.
Groening, who has won 12 Emmys, received his star on the Hollywood Walk of Fame Tuesday (photos below). The show's 500th episode will air Sunday, Feb. 19 at 8p.m. on Fox.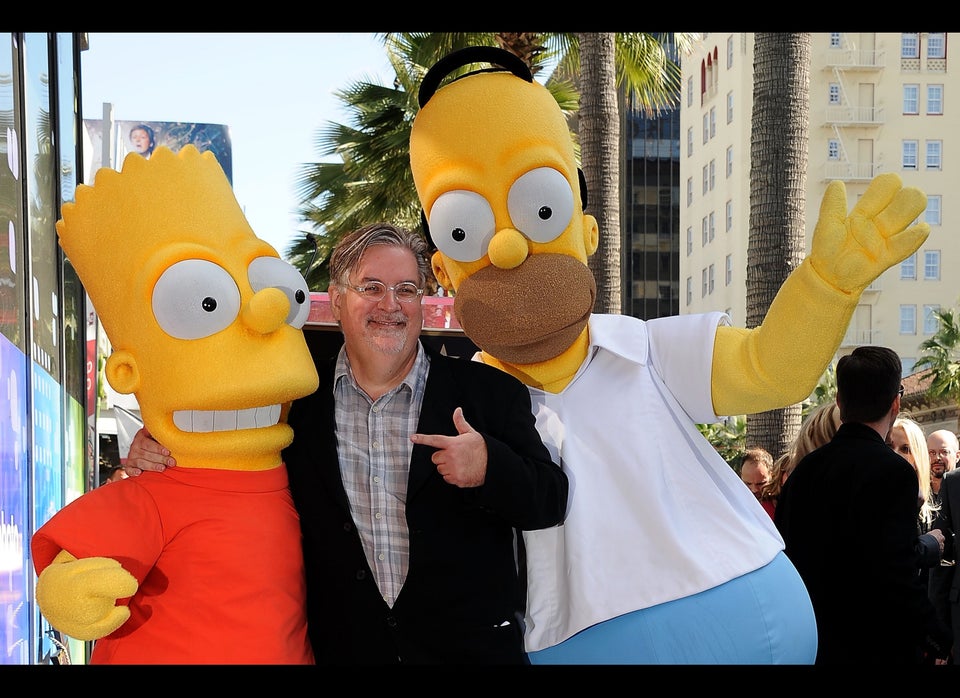 Related
Popular in the Community