The best-selling British novelist made his feelings for the GOP front-runner perfectly clear Saturday in a crushing Facebook post that's going viral.
It's not clear whether this was an intentional comment on the Republican presidential candidate. Haig does not actually mention the number 666 in the Facebook post itself, but The Huffington Post ran it through a word-count program and found the surprising result.
We've reached out for comment and will update if Haig responds.
Haig begins by saying how "fun," "amusing" and "hilarious" the Trump roadshow may appear from the outside. But he goes on to describe its "consistently racist" tones, as well as Trump's lies and hypocrisy.
"It might be the end of the world," Haig writes. "But we still can't switch to another channel."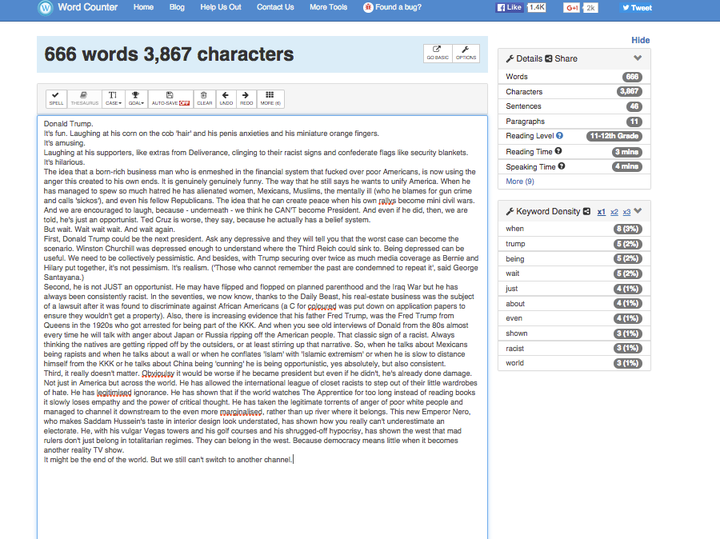 This post has been updated with additional information about Haig's word count.
Popular in the Community