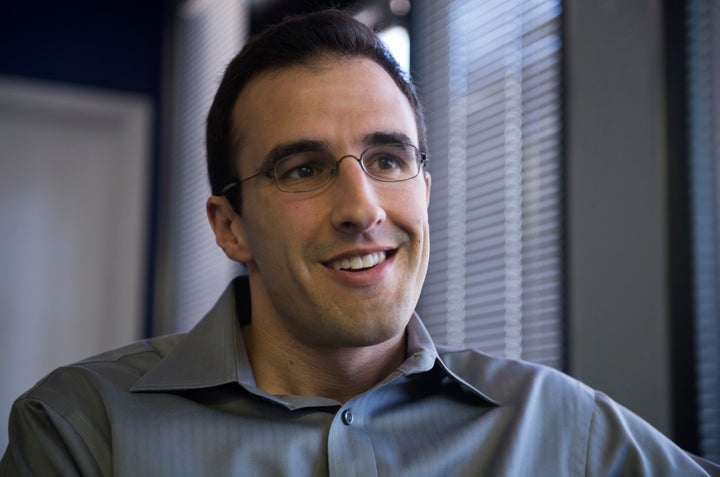 WASHINGTON ― Matt Heinz has a tough climb ahead. He's a Democrat in a red state, Arizona, and he's trying to unseat Rep. Martha McSally (R), who's currently got a double-digit lead over him.
But he's out with a new campaign ad highlighting something McSally did that could turn people off in both parties: She voted for a bill that would allow federal contractors to fire people because they are gay.
The ad, called "Something Less," shows a mix of people smiling at the camera, but then their smiles fade as they hold up signs suggesting they lost their jobs because of their sexual orientation.
"They are sons and daughters. Neighbors and co-workers. Protectors, defenders. But politicians like Martha McSally treat gay people as something less," says the narrator. "McSally would legalize discrimination, voting to allow employers to fire somebody because they're gay, scaring away businesses and creating second-class citizens."
Heinz is referring to McSally's vote in May on the National Defense Authorization Act, which this year included a provision to dismantle President Barack Obama's 2014 executive action that made it illegal for government contractors to fire employees based on their sexual orientation. In its place, Republicans voted to apply a broad exemption that opens the door to contractors discriminating against LGBT people based on a contractor's religious beliefs. (The bill didn't go anywhere in the Senate.)
"I find it appalling that McSally would vote to allow people to be fired because of who they love," Heinz, who is gay, said in a statement.
McSally spokesman Patrick Ptak dismissed Heinz's attack Wednesday and said McSally voted for the defense bill because it authorized hundreds of billions of dollars in defense spending.
"This claim is ridiculous," Ptak told The Huffington Post via email. "Martha has been battling discrimination and shattering stereotypes her whole life. The bill in question is a $610 billion defense bill that ensures our troops have the resources and training they need to meet the growing threats to our country. You have to be pretty desperate to politicize our national security and keeping Americans safe."
The defense bill often does get politicized, though. The vast majority of House Democrats and five Republicans opposed it this year because of its anti-LGBT language, a provision about closing the Guantanamo Bay prison and other unrelated items that Republicans tucked into it. It was pretty much a given that anyone who voted for it was susceptible to campaign attacks like the one Heinz is now launching against McSally.
The two are currently battling for the House seat previously held by Rep. Gabby Giffords (D). Arizona's 2nd congressional district has flip-flopped between Democratic and GOP representation for years. When McSally won in November 2014, it was by just 167 votes.
That gives Heinz a fighting chance ― and his ad comes at a time when a record number of Americans say firing someone for being LGBT should be illegal. While some states have passed laws banning discrimination at work based on sexual orientation or gender identity, there is no federal law prohibiting it.
"Everyone deserves the opportunity to have a good job and support their family, regardless of sexual orientation," Heinz said. "As a gay man I've always felt comfortable in Southern Arizona, and McSally's votes don't represent the welcoming place I've always known."
Support HuffPost
The Stakes Have Never Been Higher
Before You Go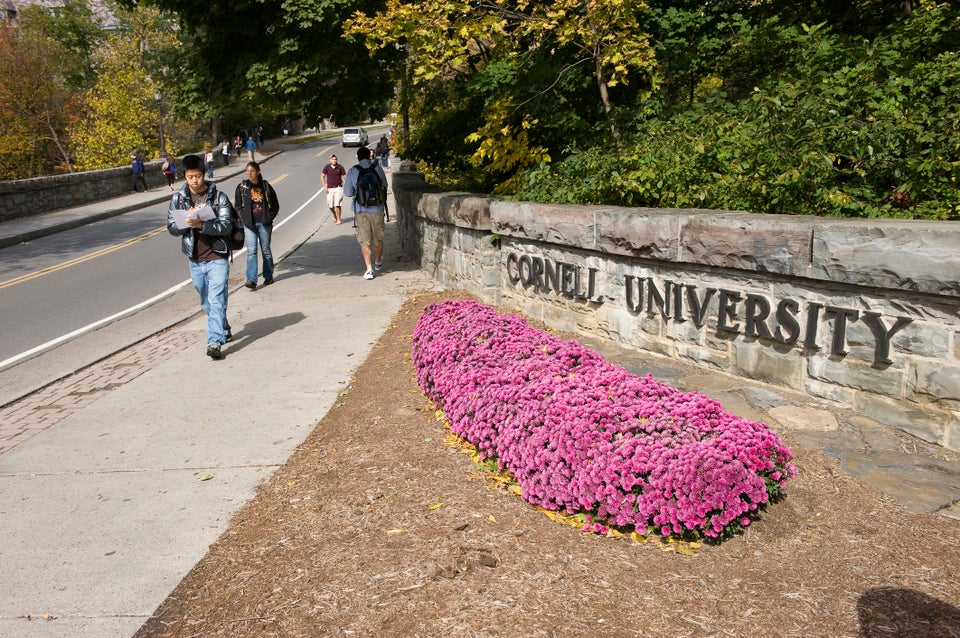 14 LGBT-Friendly Universities And Colleges
Popular in the Community