What a difference a year makes. One year ago, Matt Lauer was riding high at NBC's Today show, having just signed a reported $25 million contract extension for two years. He was regarded as one of the most respected men in television, and a valuable asset to NBC.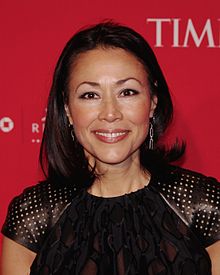 Then on June 28, 2012, after weeks of internal leaks, NBC unceremoniously dumped Ann Curry as Today's co-anchor. She was made the sacrificial lamb to atone for Today's slide in the ratings, and critics blamed her for her lack of chemistry with Lauer.
Viewers now see Lauer as a pariah. He himself has joked that he's "less popular than polio."
While it appears unlikely he will leave (or be pushed) before his contract expires at the end of 2014, new names crop up every day as his replacement. Everyone from Anderson Cooper to Ryan Seacrest to Willie Geist is said to be waiting in the wings.
Curry is the only one who can save Lauer from his current public relations nightmare. The fact that she hasn't speaks volumes. She has not spoken publicly of the incident, instead allowing others to convey her anguish. She remains a sympathetic figure who has many rooting for her.
In spite of the on air assurances of a new role and a new title, Curry has been largely out of sight for the past year. Except for a handful of appearances filling in for Brian Williams on NBC Nightly News, and reporting from the field a half a dozen times, she has been almost invisible.
In perhaps a bit of intentional irony, on the one-year anniversary of her Today firing, she will finally have her moment in primetime. Curry returns to host
Ann Curry Reports: A Face in the Crowd. In the special, Curry serves as the Managing Editor and Anchor, and interviews Richard Norris, the recipient of the most extensive face transplant in history.
In another bit of irony, at the time of Curry's ignominious departure, Today's chief rival, Good Morning America, had recently topped the ratings for the first time in 16 years. A year later, GMA has beaten Today in the ratings 50 of the last 52 weeks.
During the most recent ratings sweeps period in May, GMA averaged 5.7 million viewers, up 10 percent from 2012. It maintained a nearly million-viewer lead over Today, which had 4.78 million viewers. In May 2012, pre-Ann Curry firing, the two telecasts were almost tied, with Today holding a slight lead.
The difference isn't the content of the two shows, which both favor lighter entertainment over hard news. The difference is in the chemistry and demeanor of its current hosts.
GMA's team, led by Robin Roberts and George Stephanopoulos, and assisted by Josh Elliott, Lara Spencer, and Sam Champion, are a warm and jovial bunch. They look like they're having fun every morning. Their laughter is contagious.
Today's team of Lauer, Savannah Guthrie, Natalie Morales, and Al Roker seem tense. There's palpable tension in the air. The affable Guthrie does what she can to lighten the grim mood, but the behind the scenes drama still seeps to the forefront and makes the telecast uncomfortable to watch.
After the Curry incident, it appears no one wants to have a beer with Lauer.
Calling all HuffPost superfans!
Sign up for membership to become a founding member and help shape HuffPost's next chapter