Usually to experience a sunset in its entirety, one must devote a couple of hours to watching the majestic motion of the sky as the sun floats downward until it's completely out of view. Thanks to photographer Matt Molloy, we can now experience the visual power of the setting sun in a single image. He calls the technique "timestacking." And may we just say, damn.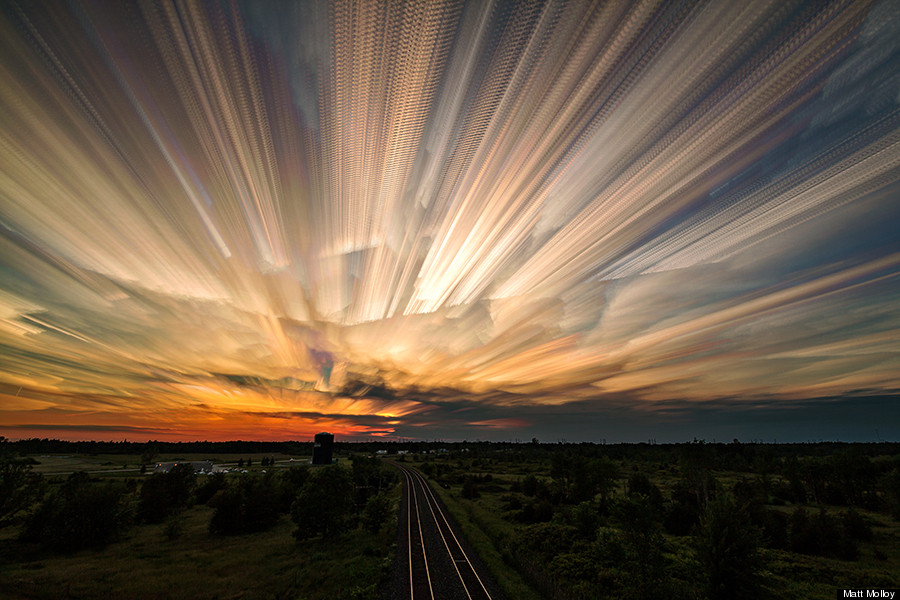 All Paths Lead To Ra
"To make them, I use a time-lapse sequence as my source," Molloy explained to Digital Photo Mag. "Timestacks are really a distillation of a video into a single picture. The movements of clouds often look like brushstrokes and give the image a painterly feel. It gives you a different perspective of time and a unique sense of motion."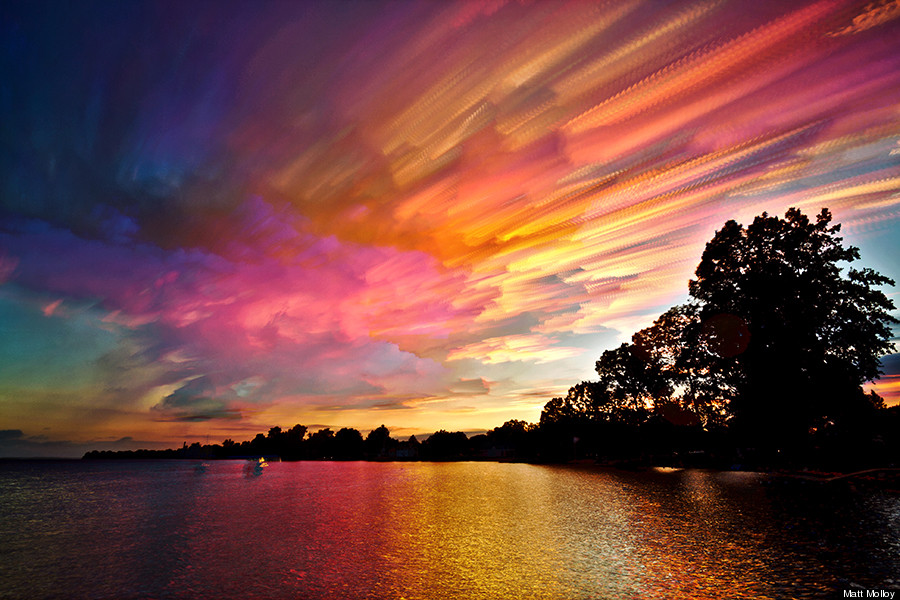 Burning Cotton Candy Flying Through The Sky
The Toronto-based artist is hardly exaggerating the power of his images, which remind us of what may have occurred if Claude Monet would have been alive to experience the digital photo revolution. The pieces combine the precision of photography with the dreamy abstraction of painting, accurately capturing the mesmerizing vision of the ever-shifting heavens. Plus, who can resist tempting titles like "Burning Cotton Candy Flying Through The Sky" and "Land of the Giant Lollipops"?
Behold, the magnificent power of the sky like you've never seen it before: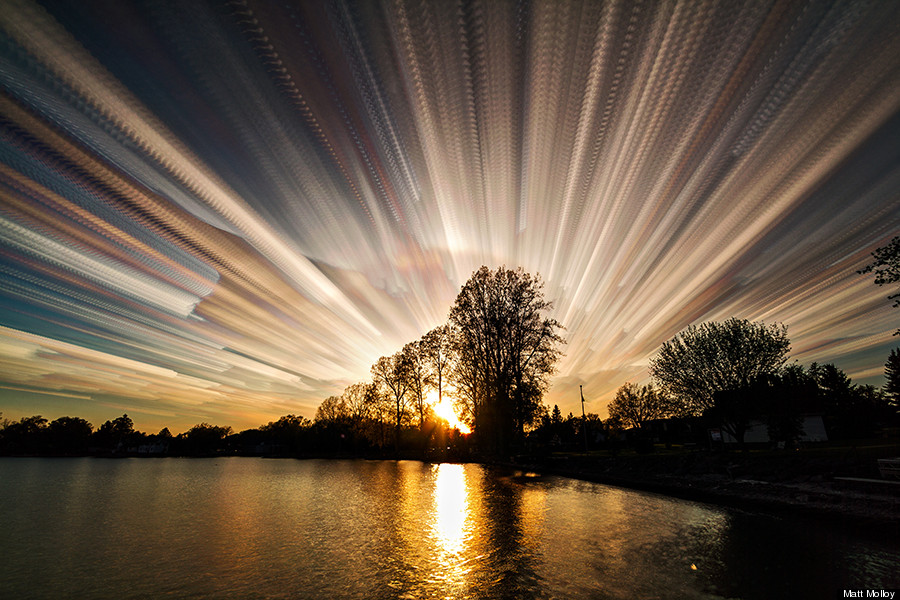 Big Bang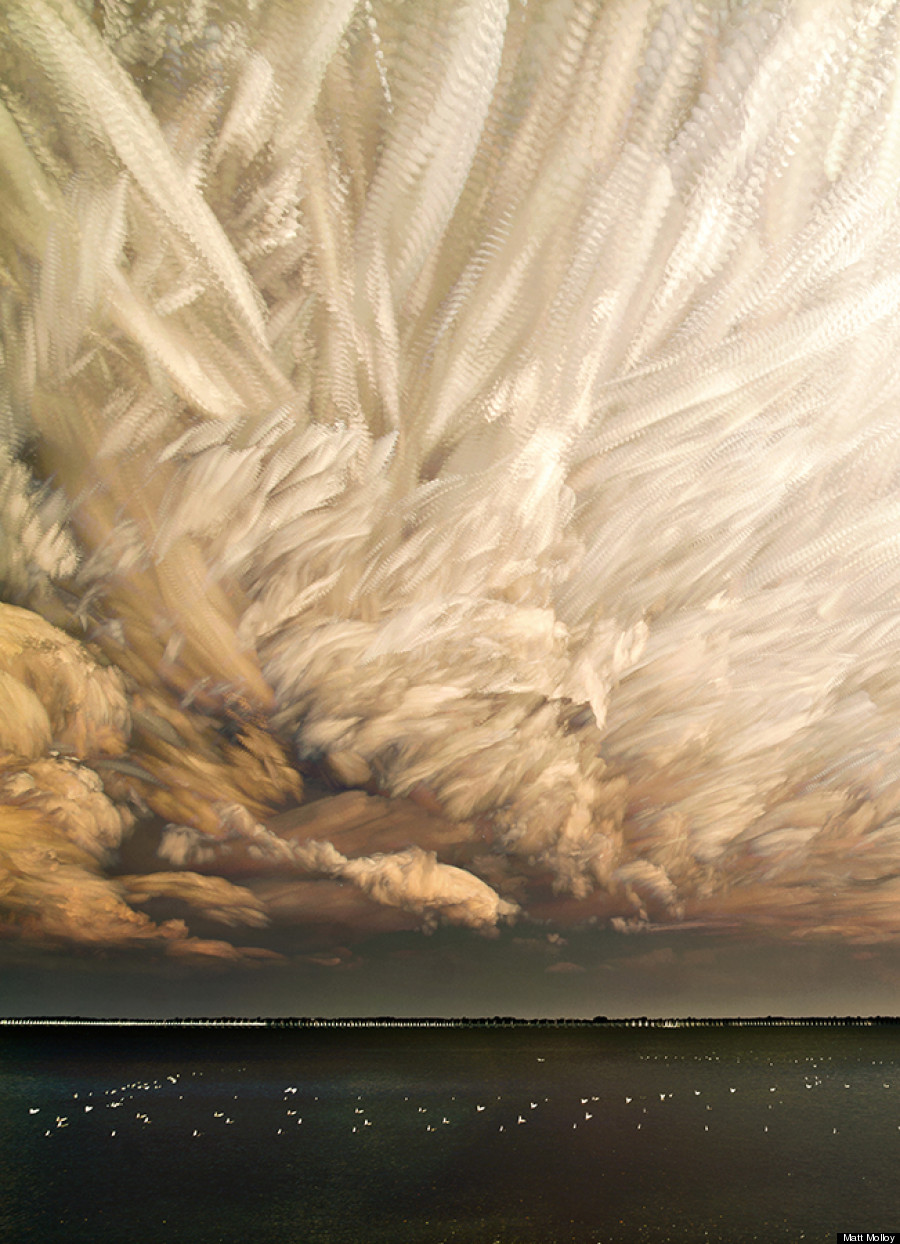 Cloud Chaos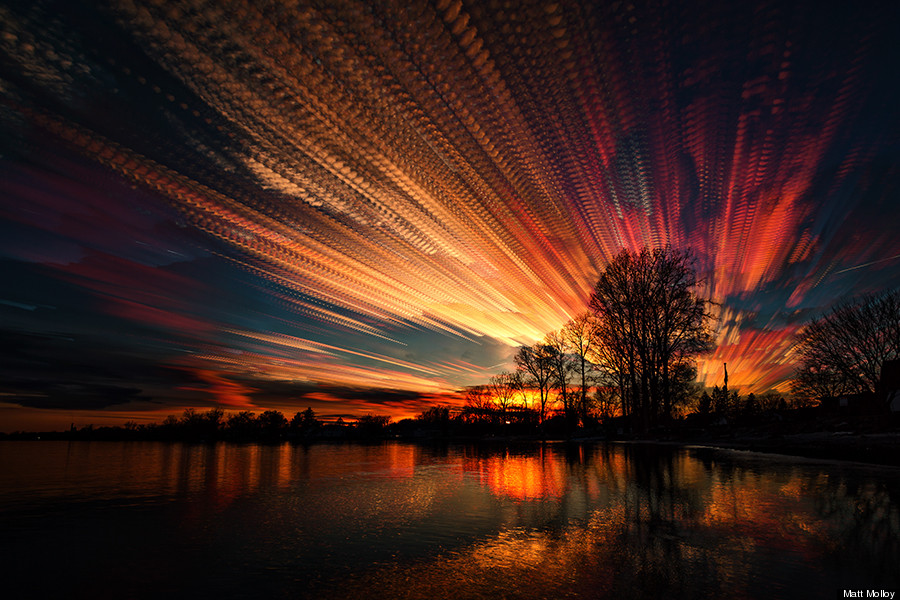 Crocheting The Clouds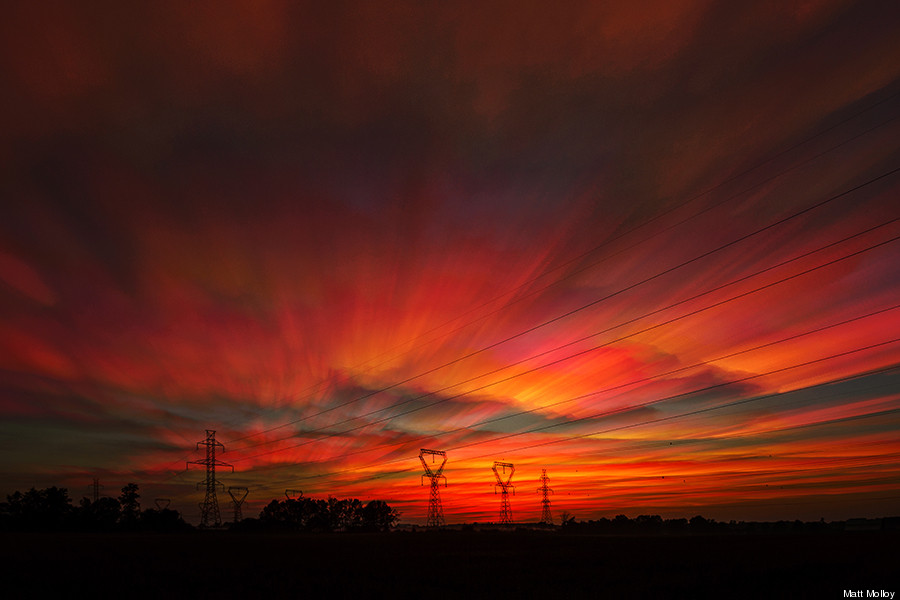 Golden Section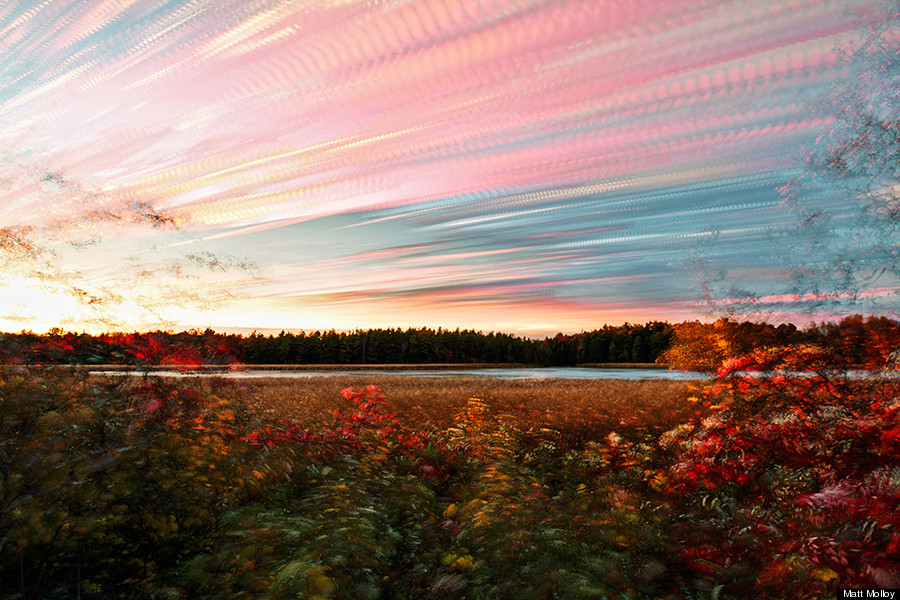 Impressionistic Autumn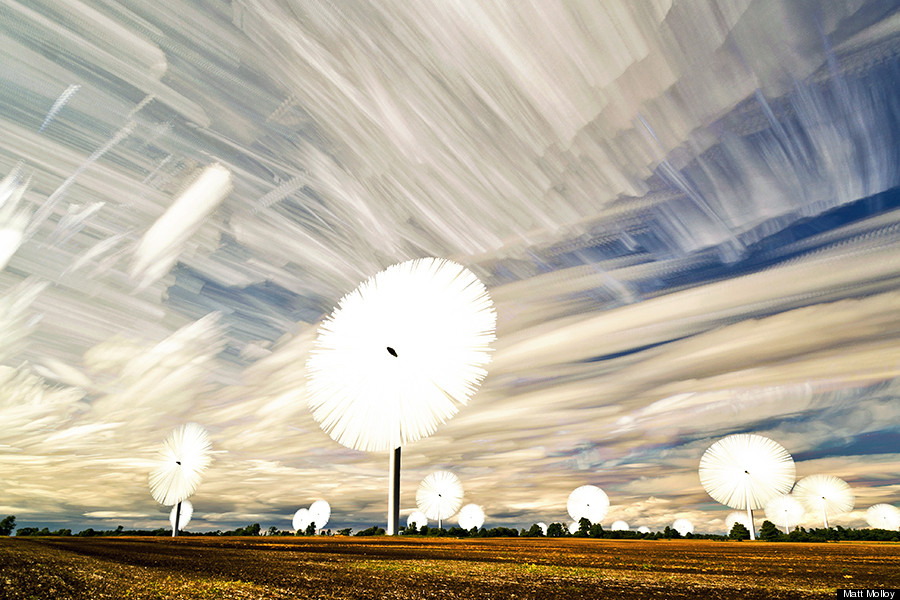 Land of the Giant Lollipops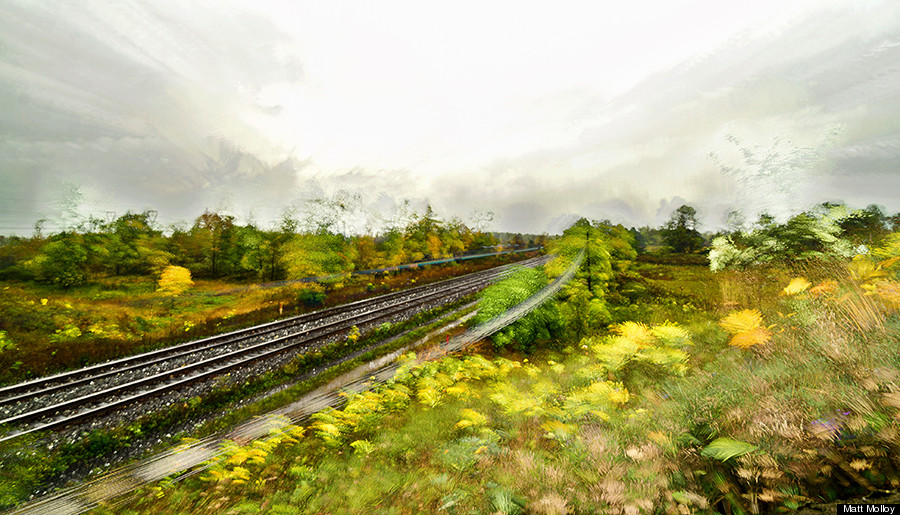 Monet's Tracks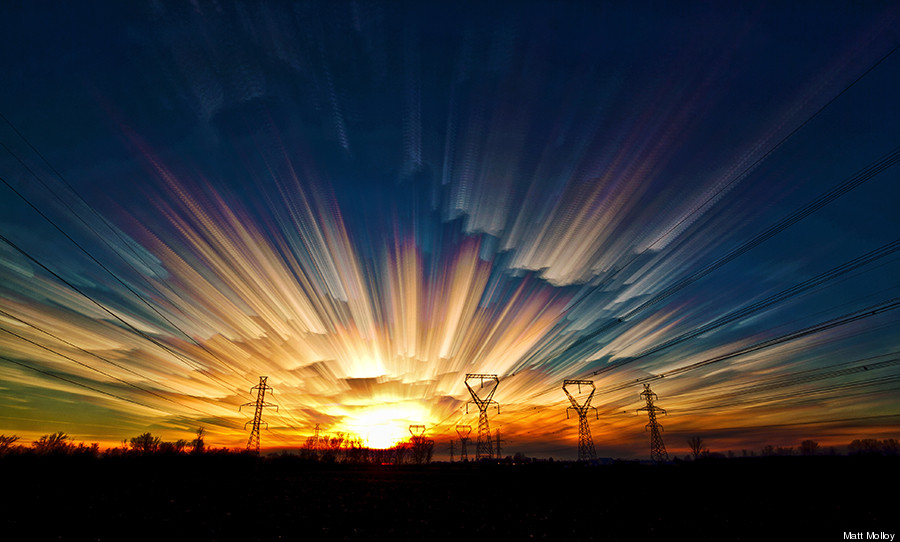 Power Source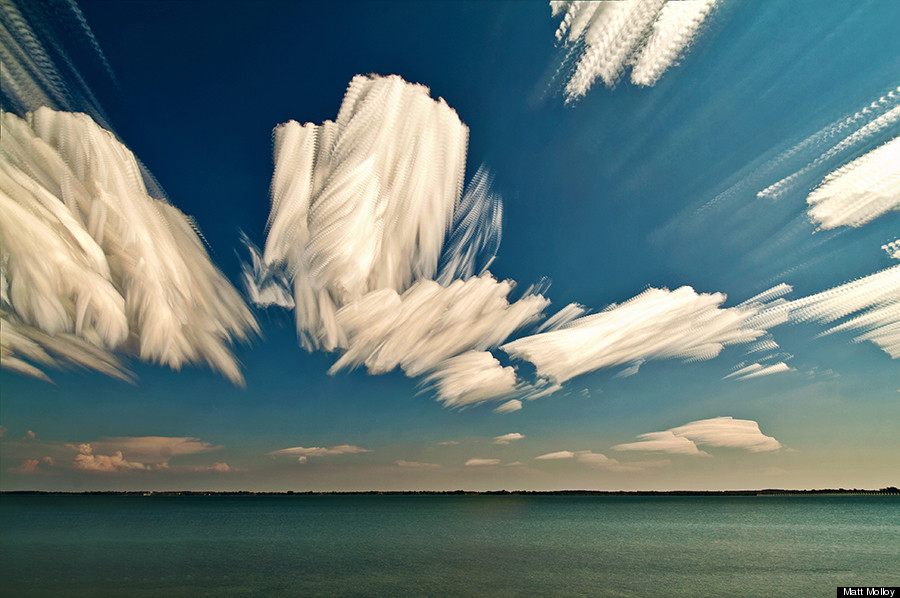 Sky Sculptures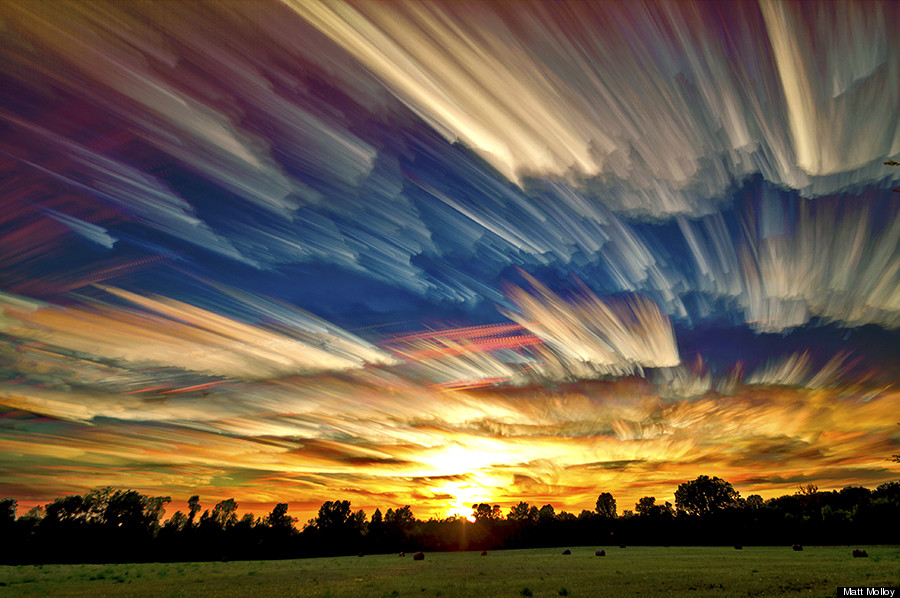 Smeared Sky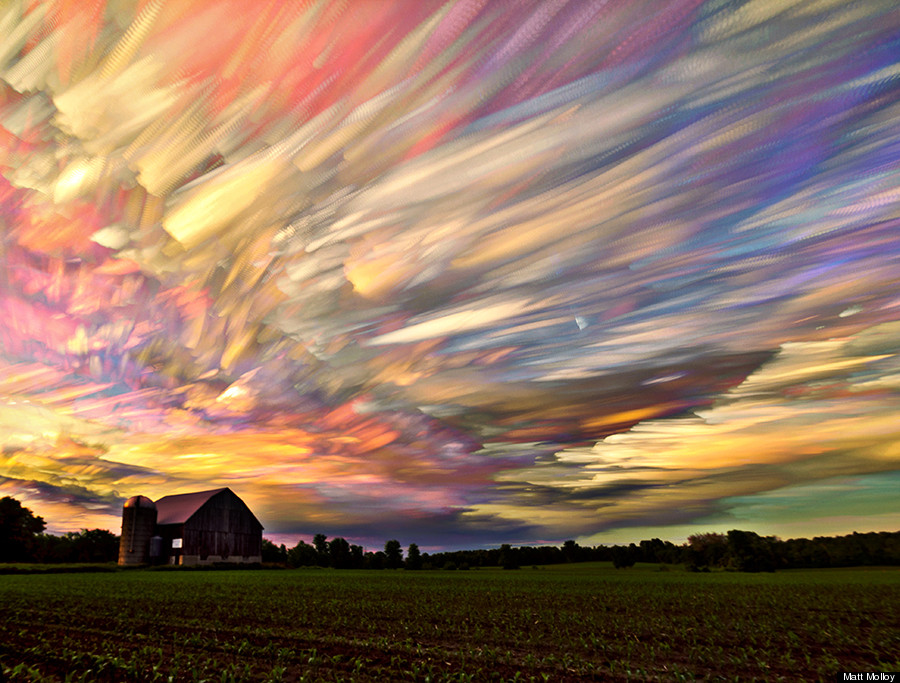 Sunset Spectrum
Related
Popular in the Community