Actor Matthew Perry awkwardly revealed Wednesday how he once beat Trudeau up years before he became Canada's prime minister.
The "Friends" star told Jimmy Kimmel he was around 12 years old when he and a friend rounded on Trudeau, who was a couple of years younger than them and attended the same school in Canada.
"I think he was excelling at a sport that we weren't as good at," Perry said. "It was pure jealousy."
Although Trudeau's father, Pierre Trudeau, was Canada's prime minister at the time, Perry said he didn't think that was the reason why they beat him up.
"I'm not bragging about this. This was terrible," Perry said. "I was a stupid kid."
Check out the full segment above.
Before You Go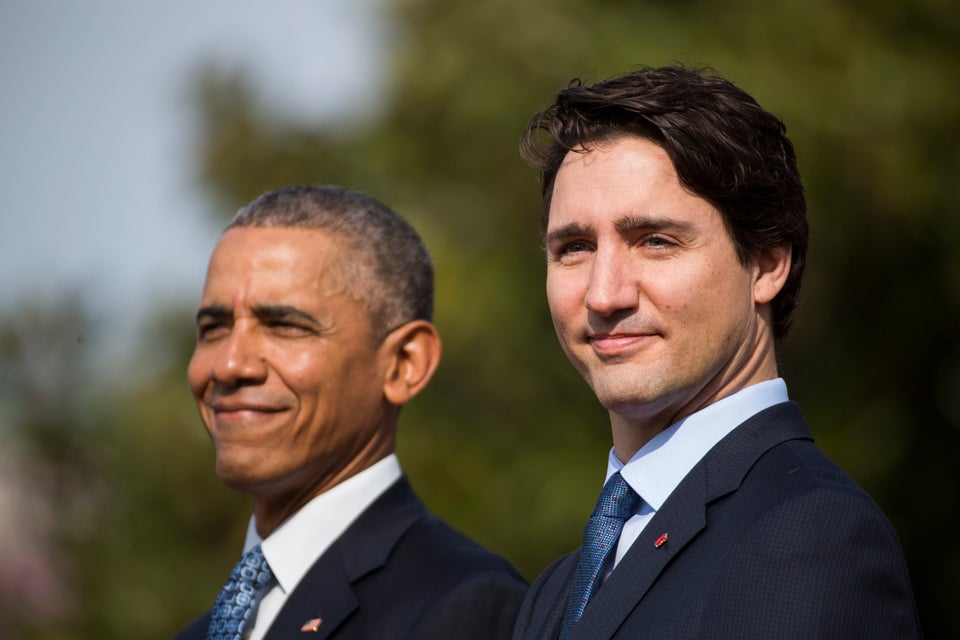 Obama and Trudeau Are Just Awesome Together
Popular in the Community