It started as an innocent civics lesson, but it ended with Rep. Matt Salmon (R-Ariz.) chipping away at the innocence of youth.
Second- and third-graders at the San Tan Charter School in Gilbert, Arizona, were treated last Friday to a visit from the congressman to learn about the political process. Things took a dark turn, however, when Salmon opted to use current events to illustrate how vetoes work, KPHO reports.
The congressman brought up the current nuclear negotiations with Iran. He then transitioned into a talk about nuclear weapons, which in turn led him to ask the classroom full of young kids if they are aware of child suicide bombers.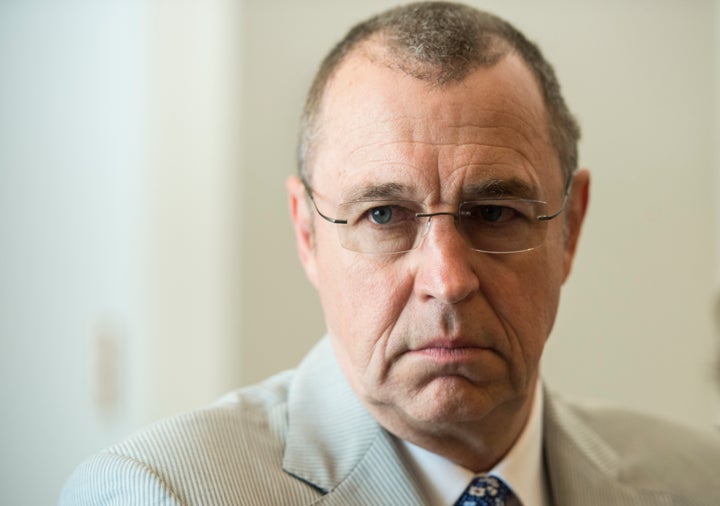 Yesterday Congressman Matt Salmon visited your kiddos' classroom where they discussed the process they had learned about how a bill becomes a law. During this conversation, the Congressman shared a bill that will be going through the process with regards to nuclear warfare down to the terrorist trained and the age of the kiddos that are trained. This conversation lasted about three minutes to which I interjected that we had time for a few questions in hops to divert the conversation. At this point, the questions changed to a different topic; however, after a few questions the topic again turned to ISIS and terrorists; at that point, Ms. Kisler did a great job and interrupted the Q & A to thank the Congressman for coming to the classroom.
Sippel encouraged concerned parents to contact Salmon's office directly if they had questions.
On Monday, Salmon spokesman Tristan Daedalus told AZ Central that the representative called several parents to smooth any ruffled feathers.
Popular in the Community