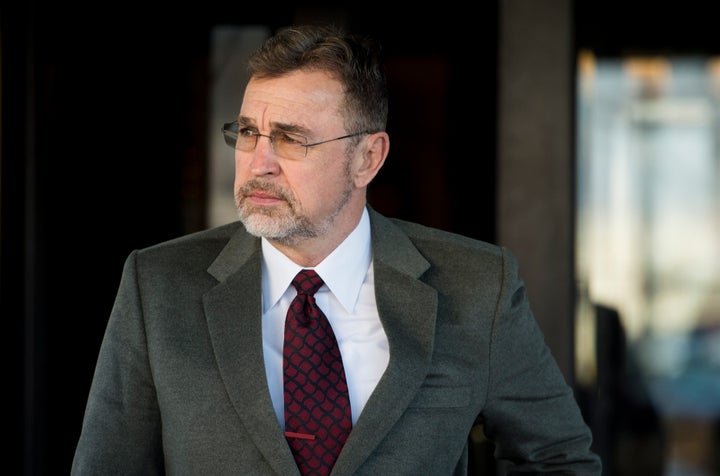 It was supposed to be different the second time.
Rep. Matt Salmon -- a conservative Arizona Republican who served three terms in the 1990s, quit Congress for 12 years, and returned to the Capitol in January 2013 -- announced on Thursday that he will not seek re-election, citing one of the most famous reasons to leave politics: a desire to spend more time with his family.
"It's quite an understatement to say my votes (and my views) have occasionally angered some constituents (and the media), regardless of party," he wrote.
But the toughest part of the job, he said, has been spending time away from his family.
"No other success can compensate for failure in the home," Salmon wrote, quoting a leader of his church.
When I was first elected to Congress in 1994, I was a young father of four children — two daughters and two sons. My oldest was 13 and my youngest was 5. During the six years of my first tenure in Congress, I missed so many important events like birthdays, school dances, senior proms, soccer games and cross-country meets.
Salmon returned to his Arizona district after three terms, fulfilling a pledge he had made from the start of his congressional career to only serve six years.
Salmon contends that some of the changes President Barack Obama made early in his presidency, especially his signature health care law, drove him back to Congress.
"I was also optimistic that my beautiful wife Nancy and I would at least be able to spend time together when I was in Washington," he wrote in his piece. "Unfortunately, that's not the way it worked out."
Salmon's children are now grown, and he has seven grandchildren.
"More than ever, it seems the biggest hypocrisy to abandon my family in a quest to protect them," he said. "After much soul-searching, that's just not a trade I can justify making any longer."
As one of the founding members of the House Freedom Caucus, Salmon is a key conservative in the House. During his first stint in Congress, he was one of the conservatives ushered in during the 1994 Republican Revolution, and was part of the coup to take down then-Speaker Newt Gingrich at the end of 1998. And during his second tour, as an HFC leader, he was part of the group that pressured John Boehner to resign.
Most recently, Salmon, who represents a safe Republican district, has been at the forefront of a charge to lower the GOP budget spending number by $30 billion.
When The Huffington Post asked Salmon on Tuesday how he planned to actually accomplish that goal, he waxed poetic.
"My strategy is do what I believe is right," he said. "Doesn't always play real well around here."
Popular in the Community