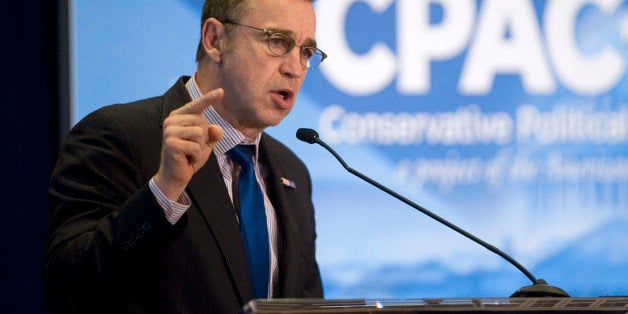 WASHINGTON -- John Boehner is unlikely to run for House speaker again next Congress, Rep. Matt Salmon, a tea party Republican from Arizona, suggested on Thursday.
"I think it's too early to say right now. I don't even know if Boehner will re-run for Speaker," he told The Huffington Post. Salmon didn't suggest that Boehner had advised him of his future plans, but was reflecting a common belief among Boehner watchers. Boehner, however, has managed a number of victories over the tea party in recent months, as the extreme wing of the party appears exhausted after the debacle of the government shutdown it forced. If Republicans take the Senate and re-open an opportunity for a "grand bargain" with President Obama, Boehner's calculus could change.
Salmon, who spoke Thursday at a press conference celebrating the fifth anniversary of the national tea party movement, would not say who he would support if Boehner decides not to run, but he said the next Speaker should "get back to the philosophies and the ideologies of Ronald Reagan and fight for a limited smaller government, and lower taxes and strong defense and whomever embodies that the best is probably who will emerge as leader."
The congressman's remarks come as congressional observers and party insiders suspect Boehner may not seek the speakership after the 2014 midterms. Tea party members have at times been at odds with the Speaker and Republicans who they deem as being part of the party's establishment.
By the time the next speaker election is held, Salmon added that he expects the "incredible influence" of the tea party will help Republicans take control of the Senate and win more seats in the House.
Salmon made headlines at the start of the 113th Congress (2013-14) after he abstained during the initial roll call vote to choose the Speaker. He later went on to change his vote to support Boehner for a second term. At the time Salmon said he had abstained initially to send a message to House leaders that the tea party was gaining influence.
Salmon has been known to mix it up with party. During his first stint in Congress in the 1990s he was among the hard-core conservatives who in 1997 led an unsuccessful coup against Newt Gingrich.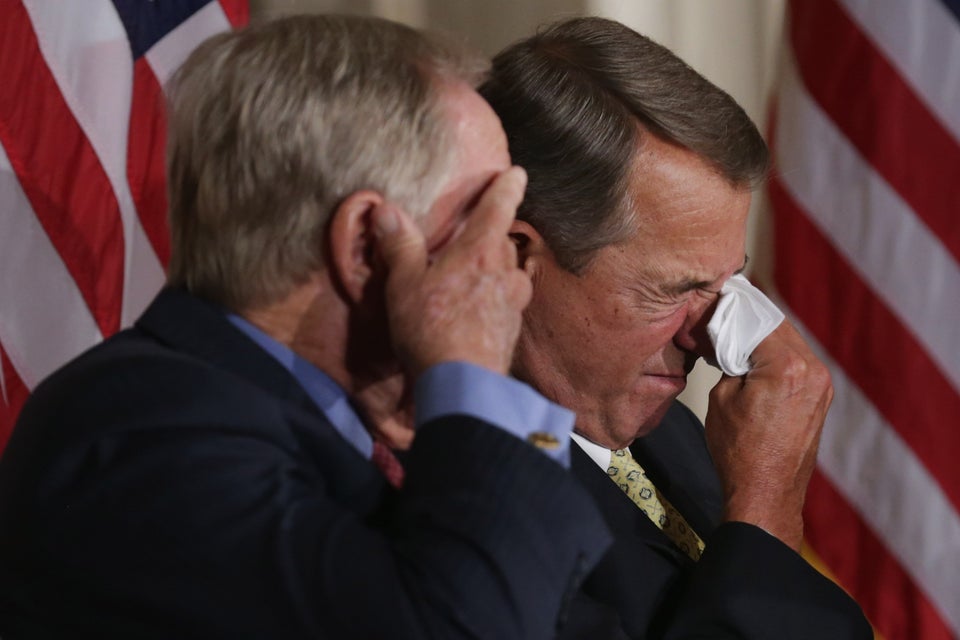 John Boehner Cries
Popular in the Community