 Matt Sandusky, the adopted son of accused pedophile Jerry Sandusky, now says he, too, was molested by the former Penn State assistant coach, according to his attorney, Andrew Shubin.
The 33-year-old was prepared to testify in court if Jerry Sandusky -- who faces 48 charges of child molestation -- had been called to testify in his own defense.
"This has been an extremely painful experience for Matt and he has asked us to convey his request that the media respect his privacy," Shubin said to the Patriot-News.
Matt Sandusky had been a strong supporter of his father and sat with his adoptive mother, Dottie Sandusky, in court last week. He reportedly reached out to prosecutors earlier this week to tell his story.
Shubin has not explained the reason why Matt Sandusky, one of six adopted children of Jerry and Dottie Sandusky, had an apparent change of heart. The attorney did not immediately respond to a request for comment from The Huffington Post Thursday.
Last week, Accuser No. 4 testified he had played racquetball with Jerry and Matt Sandusky and the three went into a Penn State shower room together. The alleged victim said Matt Sandusky looked nervous and left after his father started a soap battle -- a game that would typically end in unwanted caressing, Accuser No. 4 said.
"Matt got up and left. Well, not got up, but turned off the shower, went out and into another shower," the alleged victim said.
The details of Matt Sandusky's accusations are yet unclear.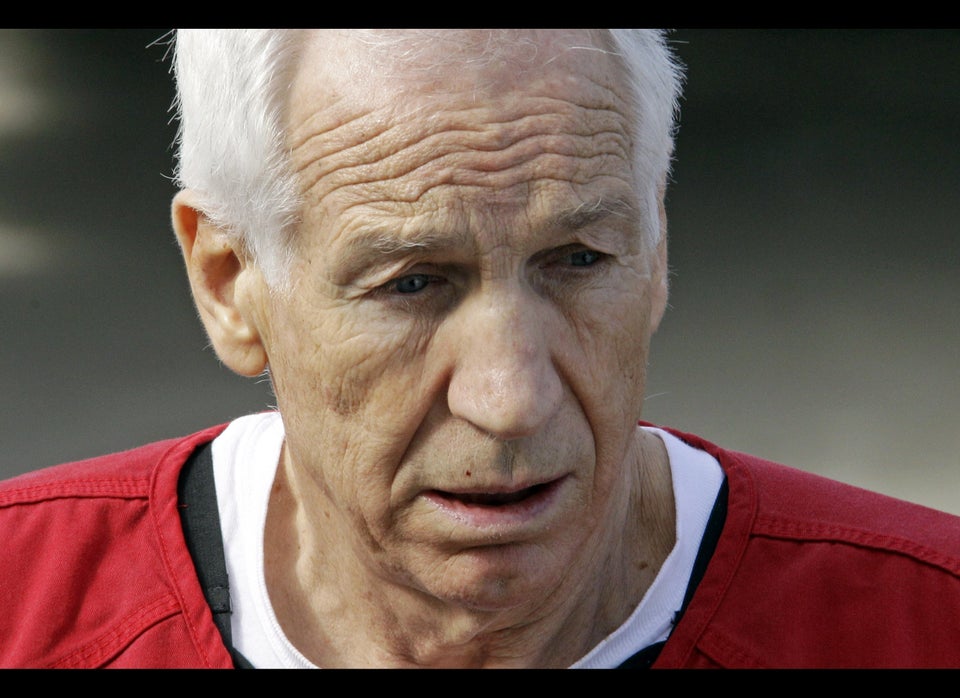 Jerry Sandusky Trial
Related
Popular in the Community