A Republican state legislator in Washington told a group of tea party members and survivalists at a rally to buy thousands of rounds of ammunition to prepare for an economic collapse.
At an Idaho state park last weekend, State Rep. Matt Shea (R-Spokane Valley) said that preparation is the key to surviving what he said is an "inevitable collapse that is going to happen," the Coeur d'Alene Press reported. Shea was one of multiple speakers to bring up preparation; another speaker urged the creation of militias.
"When it happens, we need to look at this as a opportunity, not a crisis," he said. "Who's [sic] job is liberty? That's our job."

Shea urged the crowd to stock up on thousands of rounds of ammunition and to stay in shape, practice shooting, learn self defense and special tactics.

When he was in the military, Shea said one of his superiors told him something he will never forget.

"Be prepared at any given moment to give up your job to do what is right," he said. "You have to stand up for what is right - even if it means you have to stand up to your government."
Shea, a third-term lawmaker, was introduced to the crowd as one of the Southern Poverty Law Center's most hated politicians, a label Shea embraced at the rally. The SPLC's website describes Shea's belief that President Barack Obama is planning to take guns away from Americans and that the federal government is setting up concentration camps. The SPLC notes that Shea once told conservative talk show host Alex Jones that the federal government was behind the bombing of the federal building in Oklahoma City in 1995 and that Obama is running a secret army Shea described as "very sinister."
The Seattle Post-Intelligencer reported that Shea was in the news in recent years when his ex-wife accused him during their divorce of treating her as a "possession" and forcing her to walk on his left hand side since he could carry a sword on his right. In 2011, Shea was involved in an incident where he pointed a loaded gun at a driver who cut him off and then engaged the other vehicle in a high-speed chase.
Before You Go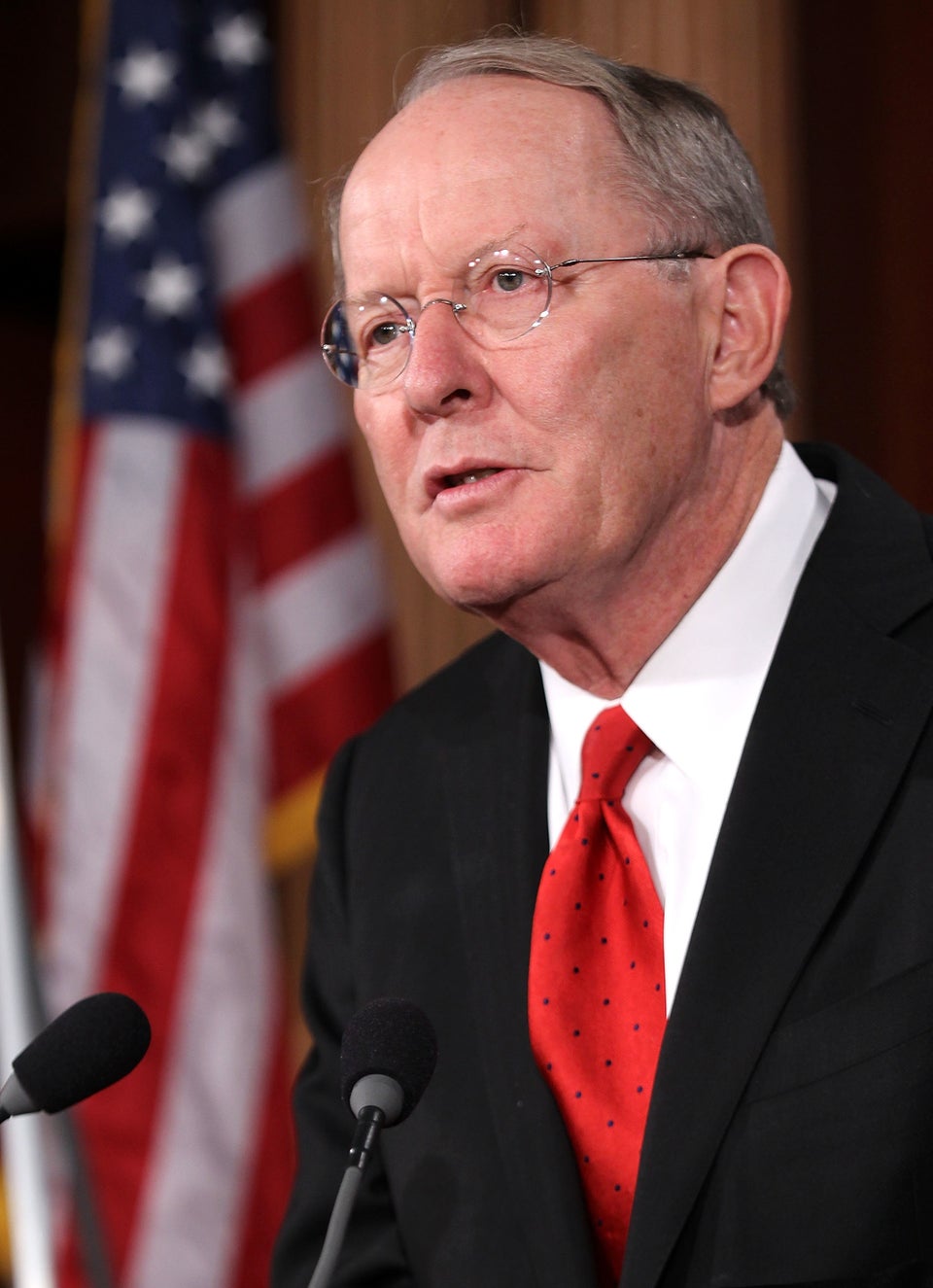 Senators Who Voted NO On Background Checks
Popular in the Community