 Year-old criminal charges were dismissed Thursday against Matt Shotwell, a one-time operator of one of Vallejo's largest medical marijuana dispensaries.
Since February 2012, when the Vallejo Police Department's series of raids on medical marijuana dispensaries launched with Shotwell's arrest at Greenwell Cooperative dispensary, no operators have been convicted.
"Given the facts of this case ... the people feel they cannot prove this case beyond a reasonable doubt," Deputy District Attorney Jack Harris told Solano County Superior Court Judge Allan Carter. The judge's confirmation of the dismissal was met with applause from a small courtroom crowd of Shotwell supporters.
At least six dispensaries were raided and shut down, some several times, during the police stings last year. Cases relating to all six of those dispensaries have been dismissed since last summer. Similarly, a Fairfield dispensary case was dismissed this month, and a Vacaville dispensary operator was acquitted last April.
Shotwell, the 32-year-old star of the six-episode Discovery Channel reality show "Weed Country," was arrested and charged with three violations of state law concerning the transportation, distribution or possession of narcotics. He also was charged with two counts of marijuana cultivation, and one count each of possessing marijuana for sale and maintaining a site for marijuana distribution. His arrest came just weeks before a voter-approved Vallejo tax and fee on medical marijuana dispensary operators kicked in, on March 1, 2012.
Shotwell, with tears in his eyes Thursday, said he plans to take time to figure out his next steps, following his case's resolution. He later added that he is facing significant debt with his home mortgage, lawyer's bills and school loans.
In addition to the Greenwell Dispensary seizures, police also confiscated hundreds of marijuana plants, Shotwell's registered handgun, computers, $8,700 in cash, paraphernalia and edible products, among other items.
Shotwell said he had submitted asset forfeiture claims early on to have his possessions returned, but they were denied. With Thursday's case dismissal, he and his attorney will try again to recover whatever remains of the seized items, Shotwell said.
"I hope this gives people courage to stay in the business," Shotwell said of medical marijuana. "This is like the last nail in the coffin for the opponents of medical marijuana in Vallejo."
Vallejo police Capt. Ken Weaver disagreed with Shotwell's assessment, saying that the dismissed charges can be re-filed at a later time.
"If (Shotwell's) under the impression that we've stopped, then he's misinformed," Weaver said of medical marijuana dispensary investigations. "We will continue to investigate criminal activity that's out there. Their side has a difference of opinion (about medical marijuana laws), and eventually it's going to be decided in the California State Supreme Court."
The last known dispensary raid occurred in August. It is unclear how many dispensaries remain in operation around Vallejo, although some seven or eight dispensaries continued paying a city tax on marijuana sales last year after the raids slowed down, according to city officials.
Asked if his future plans include reopening a dispensary, Shotwell said he would not rule out the possibility.
Starring in a television show depicting the struggle between medical marijuana growers and law enforcement in northern California was a risk Shotwell said he was willing to take while his case was still in court. He did fear, however, that some would take the show as "poking" at them, and that he would be treated by the justice system as an example.
"I was hoping I'd get off, that was the trend," Shotwell said, referring to the previous dismissals. "(But) there were some variables that had me nervous."
Contact staff writer Jessica A. York at (707) 553-6834 or jyork@timesheraldonline.com. Follow her on Twitter @JYVallejo. ___
(c)2013 Times-Herald (Vallejo, Calif.)
Distributed by MCT Information Services
Related
Before You Go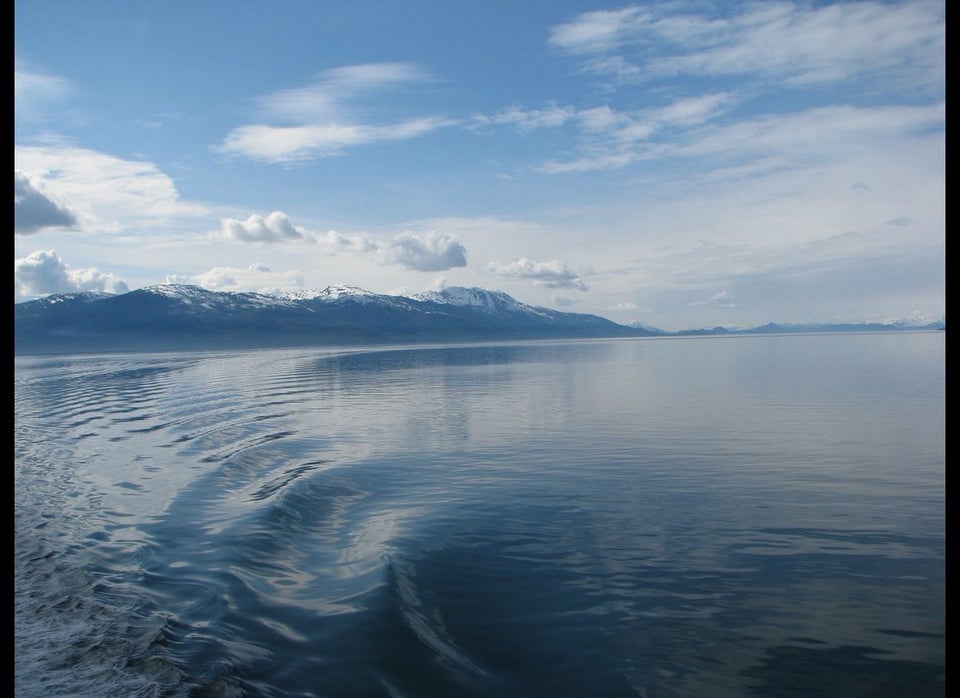 Legal Marijuana Across The U.S.
Popular in the Community