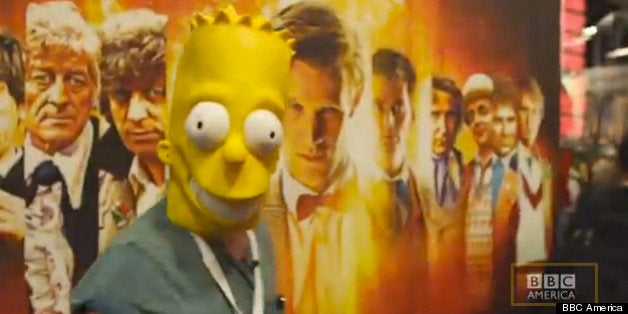 "Doctor Who" star Matt Smith posed as Bart Simpson at Comic-Con in San Diego this weekend and nobody knew. Yes, SDCC goers: You may have met the Doctor and had no idea.
Smith donned a Bart Simpson mask and did his best American accent while walking around the convention floor and BBC America documented the excursion. He complimented "Doctor Who" fans wearing items of clothing from the BBC hit and even posed next to a photo of himself. "Doctor Who" airs its 50th anniversary special on Saturday, November 23 on BBC America. "Breaking Bad" returns Sunday, August 11 at 9 p.m. ET on AMC.
BEFORE YOU GO
PHOTO GALLERY
"Doctor Who" Season 7