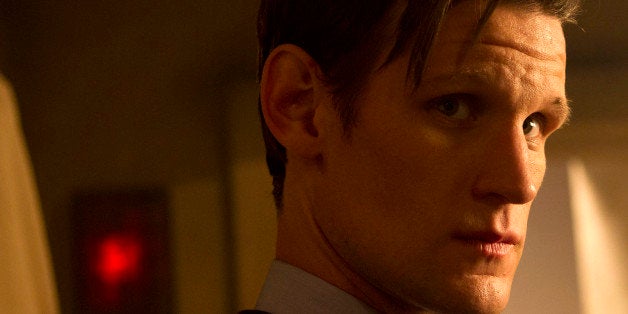 Smith announced his departure from the show this past summer, noting that this year's annual Christmas Special will be his last outing as the titular character. He first appeared as the Eleventh Doctor in 2010 and has become the face of the series in recent years.
"It's a very intense process to play the Doctor. The line-learning is really hard, and you have to live away from home for nine or ten months a year. I love the show, and it wasn't an easy choice to come to, but it's the right time for both of us" Smith told The Hollywood Reporter.
"I'd have very happily done another year. It's a wonderful show. But I think you gotta go when you gotta go, and for me, it just felt like the right time to move on" Smith revealed to the Los Angeles Times earlier this year.
Smith also has thoughts on his Doctor swan song "I think he should go out as he came in -- with a bit of a whiz and a bang. Hopefully it will be funny and touching in equal measure. That, for me, would be the right balance."
Following Smith's final outing as the Doctor during this year's Christmas Special, Peter Capaldi will be boarding the TARDIS as the Twelfth Doctor later in 2014.
This weekend's "Doctor Who" 50th Anniversary Special entitled "The Day of the Doctor" is the first "Doctor Who" episode to be simultaneously broadcast around the world and follows a weeklong marathon of episodes and specials devoted to the series on BBC America.
"The Day of the Doctor" special airs on BBC America on Saturday Nov. 23 at 2:50 p.m. EST.
Calling all HuffPost superfans!
Sign up for membership to become a founding member and help shape HuffPost's next chapter