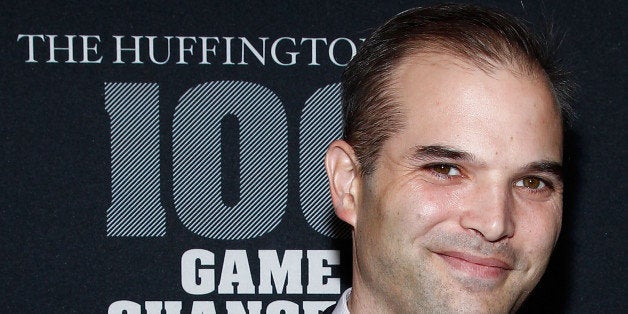 Imagine you were tasked with assembling an elite team of CEOs to play in an all-star game of corporate corruption. Thankfully, Rolling Stone columnist Matt Taibbi has already scouted the perfect lineup.
Taibbi, who has dedicated much of his career to uncovering the seedy underbelly of Wall Street, appeared on sports writer Bill Simmon's podcast "The B.S. Report" Wednesday. When asked by the host to dream up his "corporate evil guy power rankings," Taibbi didn't hesitate to mention three CEOs from the finance world, each of whom he's written a thing or two about in the past.
First up, there's JPMorgan Chase CEO Jamie Dimon.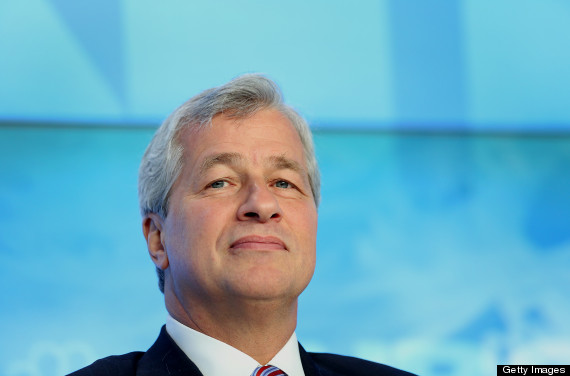 "He's up there," Taibbi said, adding that Dimon may be the best at "rolling his eyes and sneering... like he just can't believe he has to waste his time explaining himself to the United States Senate." In the past, Taibbi called the prospect of the CEO becoming Treasury Secretary "revolution-provoking."
Next is Goldman Sachs CEO Lloyd Blankfein. "He's pretty good" at being greedy and corrupt, according to Taibbi. Taibbi famously called Blankfein's Goldman Sachs "a great vampire squid wrapped around the face of humanity, relentlessly jamming its blood funnel into anything that smells like money."
And finally, we have former Countrywide Financial CEO Angelo Mozilo.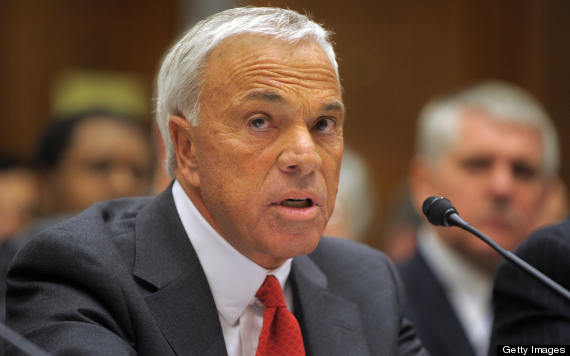 "This guy's great for a couple of reasons," Taibbi said. "He has like the best spray-on orange tan out of any of these guys." Taibbi's written in the past that of all the corrupt players in the financial crisis, Mozilo may be "the single most shameful" for heading up a company that allegedly pushed borrowers into shoddy loans that contributed in large part to the financial crisis.
Will more such rankings be on the way? Probably not, but we can expect plenty more from Taibbi on exposing Wall Street corruption.
"These guys never stop being greedy and corrupt and coming up with some new horrible way to steal from everybody," he told Simmons.
Who would you add to this list? Let us know in the comments.
Calling all HuffPost superfans!
Sign up for membership to become a founding member and help shape HuffPost's next chapter
BEFORE YOU GO
PHOTO GALLERY
CEOs Who Look Like Villains