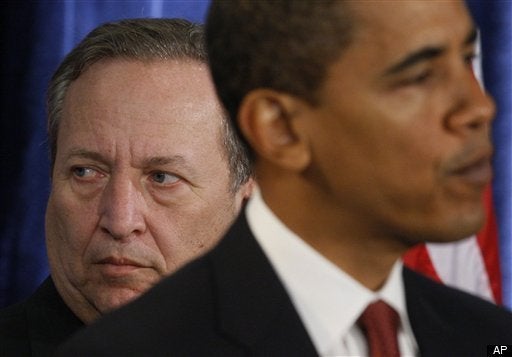 Barack Obama ran for president as a man of the people, standing up to Wall Street as the global economy melted down in that fateful fall of 2008. He pushed a tax plan to soak the rich, ripped NAFTA for hurting the middle class and tore into John McCain for supporting a bankruptcy bill that sided with wealthy bankers "at the expense of hardworking Americans." Obama may not have run to the left of Samuel Gompers or Cesar Chavez, but it's not like you saw him on the campaign trail flanked by bankers from Citigroup and Goldman Sachs. What inspired supporters who pushed him to his historic win was the sense that a genuine outsider was finally breaking into an exclusive club, that walls were being torn down, that things were, for lack of a better or more specific term, changing.
REAL LIFE. REAL NEWS. REAL VOICES.
Help us tell more of the stories that matter from voices that too often remain unheard.