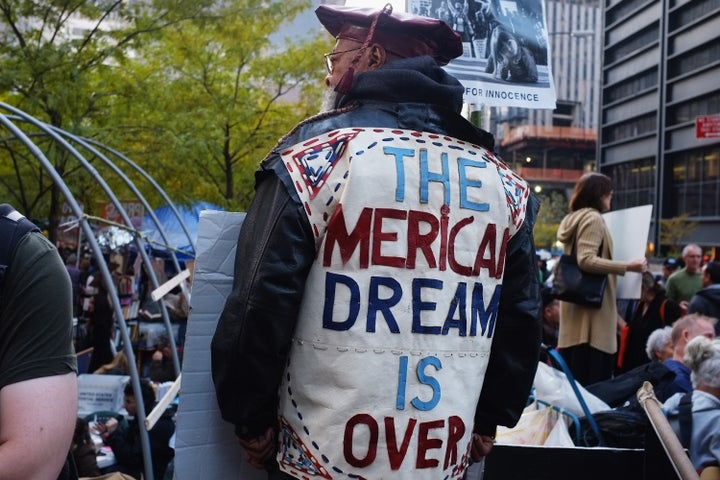 I have a confession to make. At first, I misunderstood Occupy Wall Street.
The first few times I went down to Zuccotti Park, I came away with mixed feelings. I loved the energy and was amazed by the obvious organic appeal of the movement, the way it was growing on its own. But my initial impression was that it would not be taken very seriously by the Citibanks and Goldman Sachs of the world. You could put 50,000 angry protesters on Wall Street, 100,000 even, and Lloyd Blankfein is probably not going to break a sweat. He knows he's not going to wake up tomorrow and see Cornel West or Richard Trumka running the Federal Reserve. He knows modern finance is a giant mechanical parasite that only an expert surgeon can remove. Yell and scream all you want, but he and his fellow financial Frankensteins are the only ones who know how to turn the machine off.

Calling all HuffPost superfans!
Sign up for membership to become a founding member and help shape HuffPost's next chapter