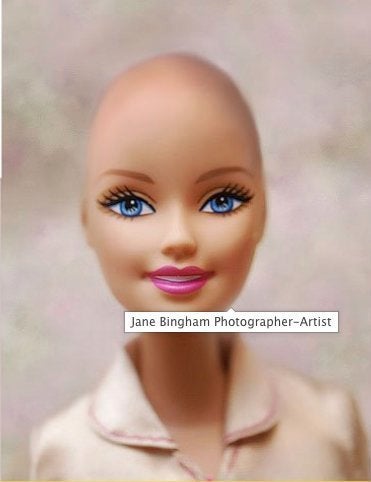 The move comes after parents took to Facebook and Change.org to lobby the company to create a doll to help children suffering from hair-loss feel better about themselves.
Play is vital for children, especially during difficult times. We are pleased to share with our community that next year we will be producing a fashion doll, that will be a friend of Barbie, which will include wigs, hats, scarves and other fashion accessories to provide girls with a traditional fashion play experience. For those girls who choose, the wigs and head coverings can be interchanged or completely removed. We will work with our longstanding partner, the Children's Hospital Association, to donate and distribute the dolls exclusively to children's hospitals directly reaching girls who are most affected by hair loss. A limited number of dolls and monetary donations will also be made to CureSearch for Children's Cancer and the National Alopecia Areata Foundation.

Through a thoughtful approach, we made the decision not to sell these dolls at retail stores, but rather get the dolls directly into the hands of children who can most benefit from the unique play experience, demonstrating Mattel's ongoing commitment to encourage play as a respite for children in the hospital and to bring joy to children who need it most. We appreciate the conversation around this issue, and are interested to hear what you think!