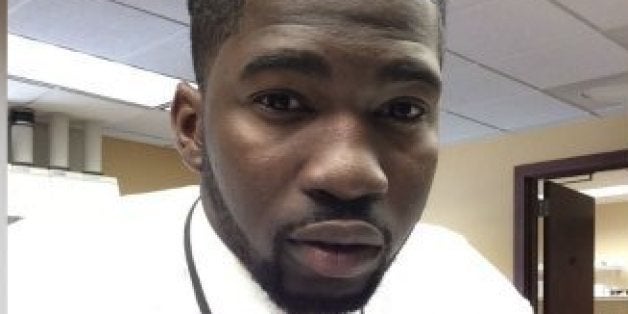 May 8 (Reuters) - Nine sheriff's deputies in Georgia were fired on Friday over the New Year's Day death of a black inmate who had been placed in restraints, officials said.
The dismissals come amid a series of killings by police in cities including of Baltimore, New York, and Ferguson, Missouri over the past year that have raised questions about officers' use of lethal force, especially against black men and other minority groups.
The Chatham County Sheriff's Office said its decision was based on an internal review and a separate probe by the Georgia Bureau of Investigation into the Jan. 1 death of 22-year-old Matthew Ajibade.
Officials said he injured three deputies while being booked into jail on charges of domestic violence, battery and resisting arrest. Ajibade, a college student, was then placed in an isolation cell and later found unresponsive, officials said.
The local Savannah Morning News reported that area clergy members said in a letter to the sheriff's office this week that Ajibade suffered from bipolar disorder. They also said he was handcuffed to a restraining chair when officials used a taser on him, according to the News.
The Sheriff's office said it had turned over its findings to the county prosecutor to weigh possible criminal charges. The office said it would not make its report available unless a local court rules the findings are subject to release or the prosecutor finishes investigating.
The office did note in Friday's statement however that among the changes instituted following Ajibade's death and the subsequent investigations was a "clear written policy of when tasers may not be used."
Chatham County Sheriff Al St Lawrence "deeply regrets the death of Mr. Ajibade," the statement said. (Reporting by Curtis Skinner in San Francisco; Editing by Alex Richardson)

Before You Go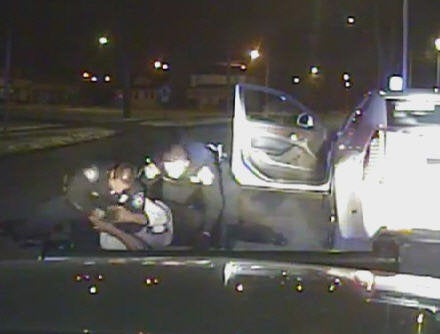 Police Brutality Incidents
Popular in the Community