Senate Minority Leader Mitch McConnell (R-Ky.) may have recently directed his first campaign attack at the left, but it looks like he could soon be facing pressure from the right.
In a statement, Bevin spokeswoman Amy Lowe confirmed that Bevin had been in talks with Kentucky tea party activists about the possibility of taking on McConnell:
These meetings, together with the recent reaction to the possibility of a primary race, have served to reaffirm the general sense of political disenchantment among many voters in Kentucky that has been widely reflected in recent articles and polls.

As a married father of nine, active businessman and long time resident, Matt, like many Kentuckians, wants to ensure that his children's futures are as bright as his were as a boy. To that end, he has always been open to listening to a wide range of ideas for charting a better path forward. That is what he is doing at this time.

One thing is clear...Decades of fiscal mismanagement in Washington DC have undermined the potential for such a future.
Lowe told The Hill that Bevin hasn't made a final decision, but has determined that there is a desire for a more conservative alternative to McConnell, who has served in the Senate since 1985.
Bevin is currently president of Connecticut-based Bevin Brothers Manufacturing, a bell foundry established in 1832. The company recently resumed production after its main factory was destroyed by a fire last year. Bevin's work both there and at his previous job as a CEO of an investment management firm have reportedly made him enough money to pose a threat to a highly unpopular McConnell.
But Bevin and his tea party allies might not be alone in the fight to take down McConnell. As Politico reported last month, powerful Democratic-aligned groups have expressed an interest in helping to fund a primary effort against the senator.
Stirrings of a potential tea party challenge come as McConnell's campaign has taken steps to shore up his right flank. In recent fundraising literature, McConnell campaign manager Jesse Benton, a former aide to ex-Rep. Ron Paul (R-Texas), has taken a tone that appears to serve as an olive branch to the most conservative constituents in Kentucky. An email sent out to supporters last month, for example, warned that Kentuckians were "literally surrounded" by Senators who were dead-set on "coming for your guns."
If Bevin does mount a serious challenge, it could also force GOP strategist Karl Rove to make a decision about whether to put his newly formed Conservative Victory Project into motion in Kentucky. Rove has drawn heavy conservative backlash for the super PAC offshoot, which is designed to squelch highly conservative candidates who may be able to win a GOP primary, but likely fail in a general election.
Before You Go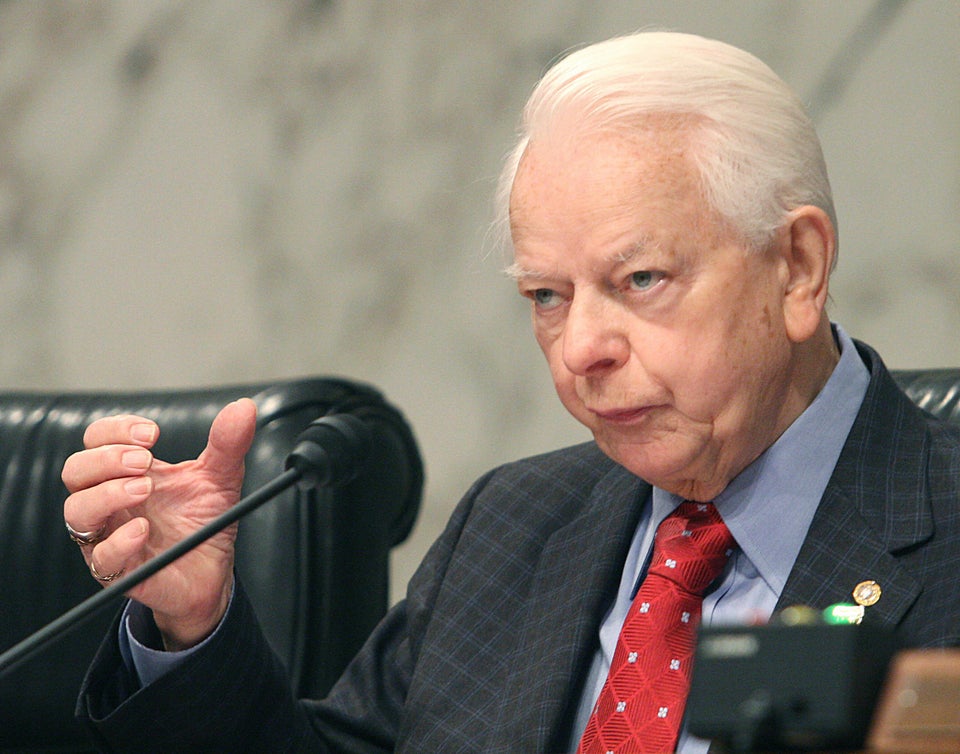 Longest Serving Senators In U.S. History
Popular in the Community