Matthew R. Davies, 34, is the former owner of a Sacramento medical marijuana dispensary known as Medizen. He was indicted last July for manufacturing marijuana, along with co-owner Lynn F. Smith and warehouse grow operation manager Robert Duncan, by federal prosecutors in the U.S. Attorney's Office for the Eastern District of California.
In a letter to be sent to Obama on Monday and obtained exclusively by The Huffington Post, Molly Davies writes that her family is "confused and absolutely terrified" at the prospect of her husband spending a decade behind bars. Davies referenced Obama's comment, made in an interview last month, that his administration wouldn't focus on prosecuting recreational marijuana users in Washington and Colorado because there were "bigger fish to fry." Her husband, Davies wrote, wasn't a big fish.
"Mr. President, my husband is not a criminal and shouldn't be treated like one. Matt is not a drug dealer or trafficker. He's not driving around in a fancy car and living in some plush mansion -- trust me," Davies wrote. "My husband is a regular guy, and we're a regular, middle-class family. Yet even though Matt took great pains to follow state and local law, he is currently facing a severe prison sentence. This all seems so surreal."
Both Davies and Smith are currently in plea negotiations with federal prosecutors, with their next court date scheduled for Jan. 18. Duncan reached a plea agreement with the feds in September, agreeing to cooperate with authorities in exchange for the government recommending a sentence of approximately three years.
Davies, on the other hand, is facing a much harsher sentence with a mandatory minimum of five years behind bars. Federal prosecutors have threatened to add additional charges, carrying a 10-year mandatory minimum sentence, unless he pleads guilty.
It's not entirely clear why federal authorities first began looking into Davies' operation. Federal prosecutors said the investigation began in September 2011, after Davies was pulled over by an officer with the California Highway Patrol for speeding. At the time, Davies disclosed to the officer that he was on his way to respond to an alarm at the warehouse where he stored his marijuana supply. It turned out to be a false alarm.
A few weeks later, Stockton Police Officers responded to a report of suspicious activity at the warehouse. There wasn't actually a break-in -- workers were simply repairing a broken window -- but federal authorities obtained a warrant and found 1,962 marijuana plants and 40 pounds of processed marijuana at the warehouse.
A spokeswoman for the U.S. Attorney's Office for the Eastern District of California did not respond to HuffPost's request for comment. One of Davies' lawyers said he was surprised by the approach U.S. Attorney Benjamin Wagner's office has taken in the case.
"It is shocking that the U.S. Attorney for the Eastern District would choose to charge Matt with a mandatory minimum at all that would remove all discretion by the sentencing judge," attorney Steven Ragland told HuffPost. "And it's frankly obscene that they're telling him now to agree to spend seven years of his life in federal prison or face new charges that carry a ten year mandatory."
It especially didn't make sense given how quickly the national conversation about marijuana is developing, Ragland said.
"If Matt spent a decade in prison, during that decade you might have Phillip Morris selling medical marijuana," said Ragland. "During that decade, you could have it evolve into something that is not even arguably a federal crime."
Molly Davies wrote in her letter to Obama that his administration's approach to her husband's case didn't make any sense.
"What has my husband done that would justify the federal government forcing my young daughters to grow up without a father?" Davies wrote. "How can your Administration ignore the will of the California people and prosecute this good, law-abiding man for doing exactly what state law permits?"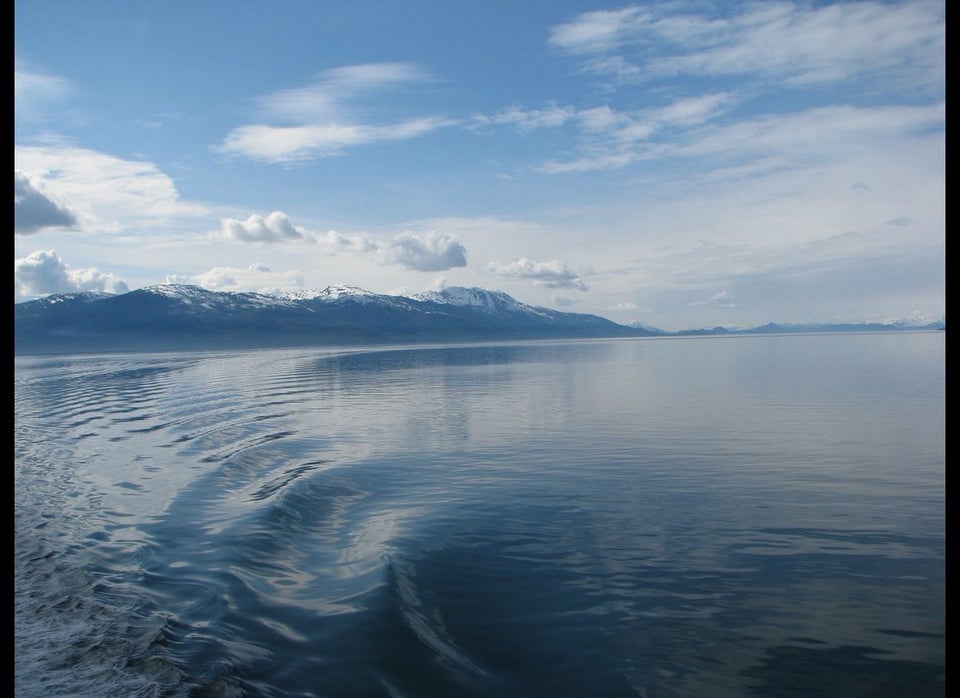 Legal Marijuana Across The U.S.