A man in Raleigh, North Carolina, said that after he awoke from "a dream" early Friday morning, he found his wife "dead on the floor" and, as he told a 911 dispatcher, "I think I did it."
"I have blood all over me, and there's a bloody knife on the bed. And I think I did it," Matthew James Phelps, an aspiring pastor, told the dispatcher. "I can't believe this. I can't believe this."
Phelps, who jail records list as 28 years old, blamed his alleged black out on cough syrup he took earlier in the evening to help him sleep.
"I took more medicine that I should have," he said. "I took Coricidin Cough and Cold ...  because I know it can make you feel good. A lot of times I can't sleep at night."
The complete 911 call can be heard here:
Officers came to the couple's house and found Lauren Ashley-Nicole Phelps, 29, wounded but alive. The woman, who taught Sunday school, was taken to an area hospital where she died, according to the Associated Press.
Her husband of almost a year was taken to the Wake County Jail and charged with murder. He remains behind bars and will make his first appearance before a judge on Tuesday, according to court records.
On the 911 call, the dispatcher asked Matthew Phelps if he thought his wife "was beyond help" from her wounds. He replied: "I don't know. I'm too scared to get close to her."
Phelps worked for a lawn service company and was a graduate of Clear Creek Baptist Bible College in Kentucky, where he studied mission and evangelism, according to the Raleigh News & Observer, which cited his Facebook page.
Phelps may be blaming cough syrup for the alleged murder, but investigators will be looking for other reasons for the woman's death, according to former FBI agent Brad Garrett.
The "this medicine made me do it" excuse is "not an uncommon way for people in his position to respond," Garrett told the AP.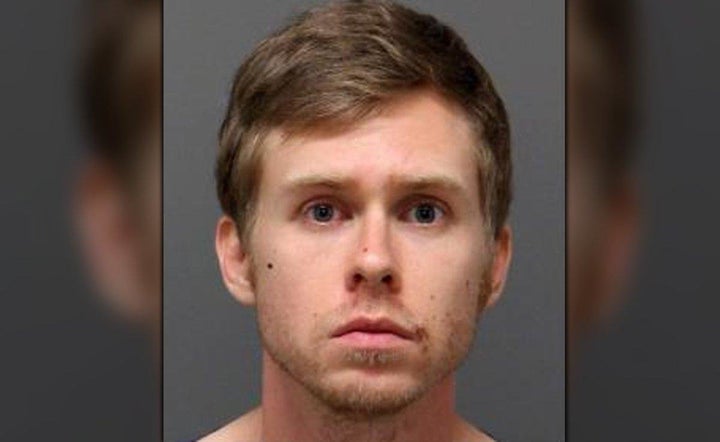 Calling all HuffPost superfans!
Sign up for membership to become a founding member and help shape HuffPost's next chapter
BEFORE YOU GO
PHOTO GALLERY
Marriages That End In Murder