A marijuana enthusiast from Bremerton, Washington, doesn't like the way his local transit company handles law and odor.
It banned Matthew Little from riding buses for six months, saying an overwhelming smell of pot accompanies him wherever he rides.
"From time to time, I smell like I just smoked some marijuana, probably because I just did," Little acknowledged to KIRO-TV in Seattle.
Little doesn't think he smells bad. He described his personal scent as "ganja or Karl Lagerfeld."
Kitsap Transit, however, alleged that Little's odor "unreasonably disturbs others" and that its code of conduct allows it to ban passengers who smell of cat urine, human feces, or bad body odor.
Transit officials cite the rule to weed out what they say is an offending pot smoker, even though marijuana is legal in Washington and isn't mentioned specifically in the code of conduct. Kitsap Transit's suspension of Little's riding privileges includes buses and bus stops.
"Out of the blue, I'm kicked off your buses for six months? How do I get to my doctor's?" he asked.
Kitsap Transit spokesman Sanjay Bhatt said that the bus ban isn't just about bud.
"It's not a rule against marijuana, it's a rule to deal with reeking odors and respect all of our riders," Bhatt told HuffPost.
The transit agency first took action against Little in June, after he violated bus-riding rules on four days, Bhatt said. Alleged violations included opening an emergency hatch on a bus, smoking pot in the bus zone and yelling at drivers.
Little appealed and promised he wouldn't bring a pot odor on board buses and wouldn't show weed during rides. Kitsap Transit accepted his promise and suspended any sanctions.
That is, until September, when the transit agency said Little violated the hygiene rule again and was verbally abusive to a driver. For that, he was banned from buses and bus stops for six months.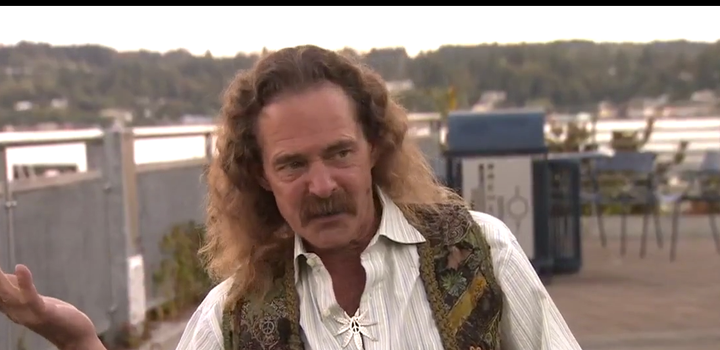 Transit officials told KIRO-TV that the bus driver nearly gagged when Little stepped on board. Little, however, told KIRO's radio station he thinks transit officials are just blowing smoke.
That driver "makes me gag," Little told KIRO-Radio's Dori Monson. "If I had been smelling like marijuana, and there's a pretty good chance I was, she would put a hand over her face and lean toward the window. I'm 40 feet away in the back of the bus and she's still putting on this grandiose act.
"They told me that bus driver has asthma and that it was really affecting her. Well, what the hell is she doing putting her hand over both air passages if she has a problem breathing?"
Little has officially appealed the ban.
He may have a case, according to Atlanta-based civil rights attorney Kenya Johnson.
"Classifying the smell of marijuana along with urine and feces seems counterproductive in a place where marijuana is legal," Johnson told HuffPost by email. "To justify the ban, the transit company has to show that his smell is interfering with the ability of other passengers to enjoy their ride.
"If other people or other groups of people are allowed to smell like marijuana and use the bus, he may have a cause of action for discrimination."
Related
Before You Go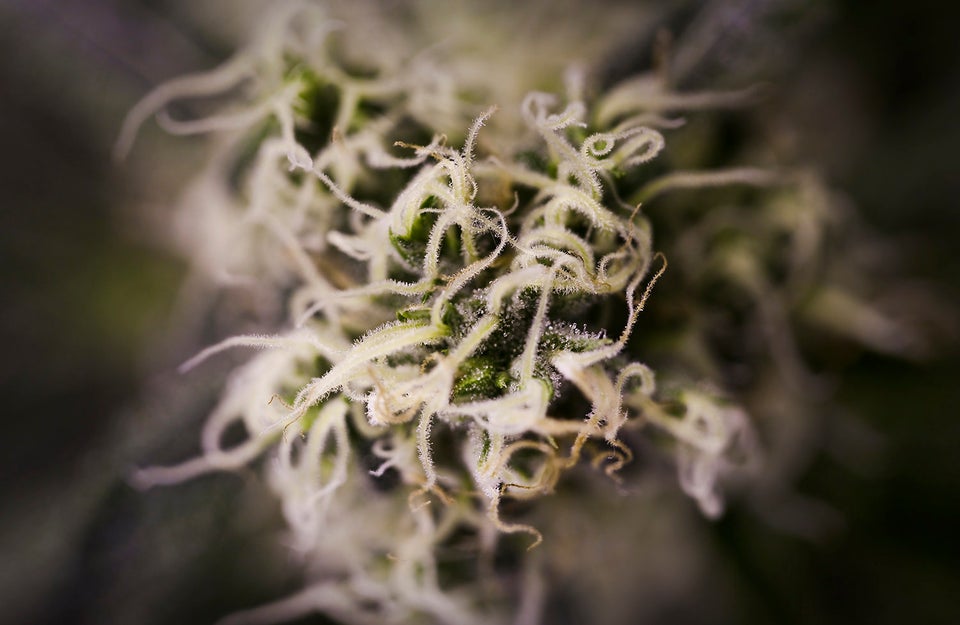 Marijuana Porn
Popular in the Community