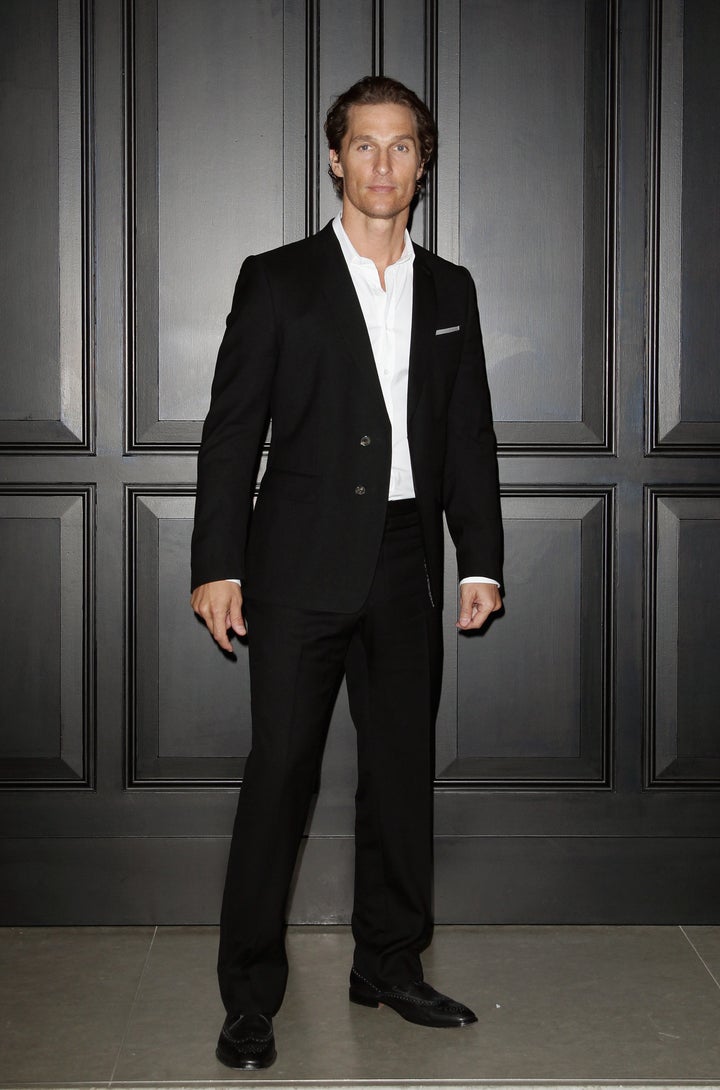 After buttoning up in suit and tie in "The Lincoln Lawyer," Matthew McConaughey may be headed back for the wardrobe he knows best: nothing at all.
Variety reports that McConaughey has signed on for "Magic Mike," the stripper buddy drama flick that will be directed by Oscar-winner Steven Soderbergh. The film will star Channing Tatum as an experienced stripper who takes new boy Alex Pettyfer under his wing, in a story inspired by Tatum's time working the pole back before he became an acclaimed actor.
McConaughey will play the oldest of three generations of strip artists, a former dancer named Dallas who now owns the club at which Tatum and Pettyfer work.
"This was a wild and pivotal time in my life and I couldn't be more thrilled to go down the rabbit hole with Steven," Tatum said in a statement announcing the film back in April.
"When Channing talked to me about this, I thought it was one of the best ideas I'd ever heard for a movie," the Soderbergh concurred. "I said I wanted in immediately. It's sexy, funny and shocking. We're using Saturday Night Fever as our model, so hopefully we're on the right track."