Matthew McConaughey is used to being shirtless in his films, but the star had to take things one step further for his new role in "Magic Mike": He had to manscape.
"Everybody got manscaped to some extent," McConaughey told Jay Leno on "The Tonight Show" this week. "Let me tell you about this experience. If you don't have to do it, don't ever do this. It was like 7.30 in the morning, I go down there, we're in Hollywood, and I go to this little place in the strip mall. And the place is called 'Smile.' There's this Russian woman in there, and she's just as formal as you could be."
Unfortunately for McConaughey, it all went downhill from there.
"She's pouring this glue and stuff all over you and you're sitting there and you're giggling and all the sudden she lays something on you and just [tears it off] and it hurts," he recalled. "It does hurt! [...] After every time she waxed off whatever hair she's pulling, she says, 'So sorry, so sorry, so sorry.' So you just giggle through the tears and hope you only got to do it once."
The "Magic Mike" needs for hairlessness didn't just end with McConaughey. Stars Channing Tatum and Joe Manganiello both revealed to Entertainment Weekly that they, too, had to manscape. As Tatum said, "You can't be a hairy stripper."
Not that you needed any other reasons to be totally excited about "Magic Mike," but McConaughey told Leno that his character, Dallas, is like a "mix of Jim Morrison and 'A Clockwork Orange.'" So, awesome.
Watch McConaughey talk "Magic Mike" in the clip above. Spend the rest of your day scrolling through your favorite shirtless "Magic Mike" stars in the gallery below.
"Magic Mike" is out in theaters on June 29.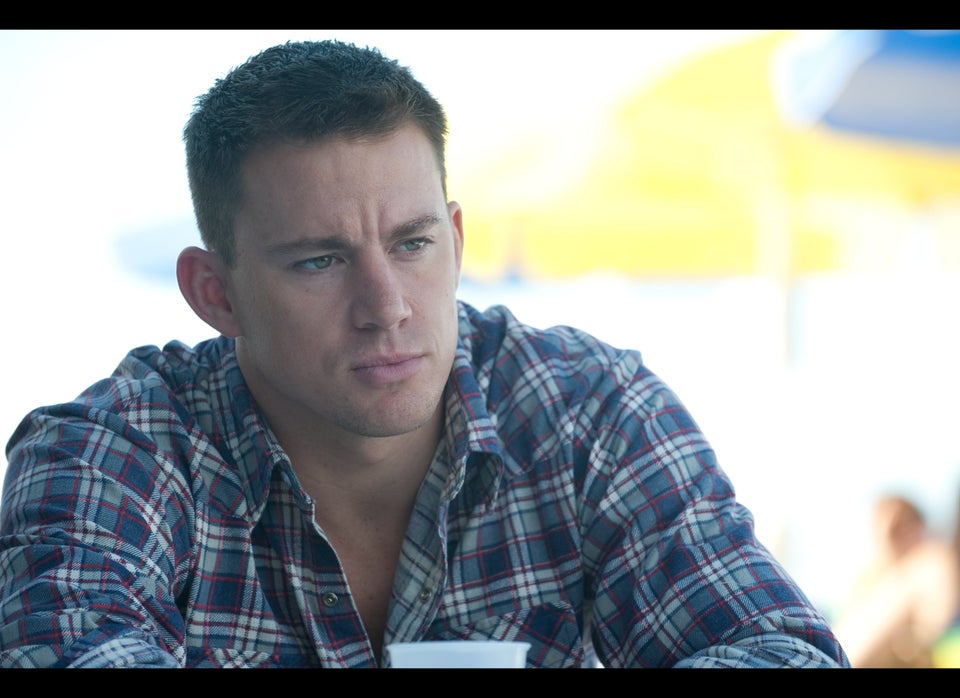 'Magic Mike' Photos
Popular in the Community