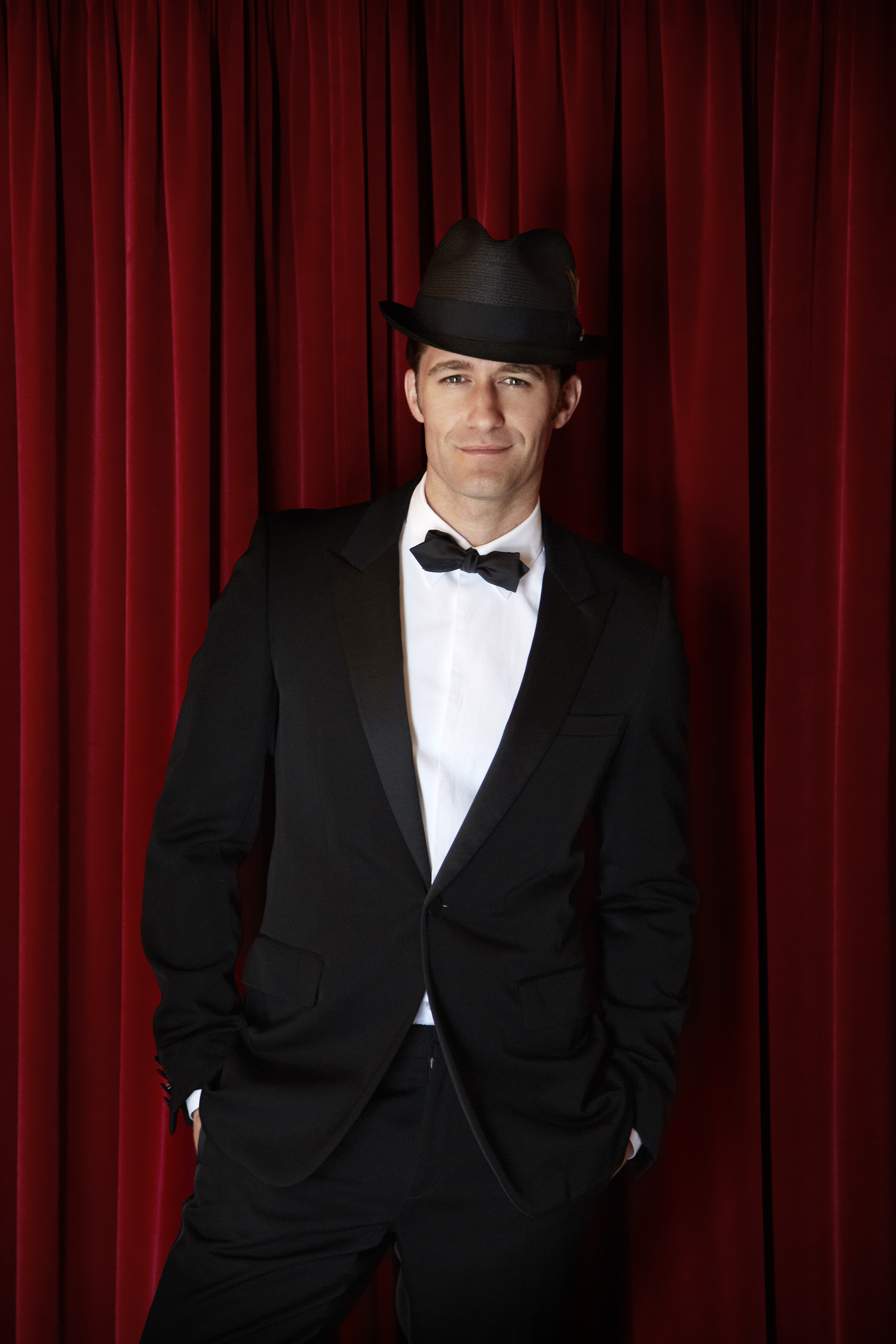 For the past four years Matthew Morrison has starred as choir director Will Schuester on Fox's hit show Glee. While the show has made him a household name, Morrison fondly likes to say, "At the end of the day, I'm a song and dance man."
To prove it, he's recorded his sophomore album, Where It All Began, which features standards and classic Broadway tunes, including "Send in the Clowns," "Ease on Down the Road" with Smokey Robinson and "On the Street Where You Live," the song Morrison said he has sung at every audition, including Glee. The project marks the first from 222 Records, a newly formed label by Adam Levine and the last from producer Phil Ramone, who died in March.
The title of the album is apropos. The 34-year-old California native's big break came when he made his Broadway debut in Footloose and went on to star in Hairspray and The Light in the Piazza as Fabrizio Naccarelli. That role earned him a Tony nomination for best featured actor in a musical.
With Glee being referred to as the "gayest show on TV," much has been written about Morrison's sexuality. But make no mistake: Morrison, with his boy-next-door smile, curly hair and chiseled abs, is not gay. He's used to the gossip, though. After all, he's been singing and dancing since he was in the fifth grade and says he's heard it all.
Dustin Fitzharris: You have said in the past that the biggest misconception about you is that you're gay.
Matthew Morrison: It's never really been a misconception for me.
Fitzharris: But for the media it is. Does it ever bother you?
Morrison: I know my own truth. I'm in a great relationship with a woman. Maybe before it used to bother me. Then I was like, "This is so stupid that this bothers me. Some of my best friends in the world are gay, and if this is bothering me, then that means I have an issue with that." Once I figured that out for myself, I thought, "I don't care what anyone thinks about me." That's why I think I've become an ally for the gay and lesbian community. I just got [an Ally for Equality Award] the other day in Atlanta. I've very proud of my role in the community. So say what you will.
Fitzharris: You mentioned that you're in a relationship. Tell us about Rene Puente. Is she the one?
Morrison: Yes, she's the one.
Fitzharris: What's the most romantic thing you've ever done for her?
Morrison: Wow. Hard to pick just one thing. We are really both into horses. Every new city or place we go, we always try to find a place to go horseback riding. One time in particular, after our horseback riding, we went along this beach in Hawaii. I set up this nice little picnic. We just had a beautiful day surrounded by the things we love: nature and each other.
Fitzharris: Everyone reading this is going to wonder how they can find a guy like you.
Morrison: They are not out there. I'm just crazy!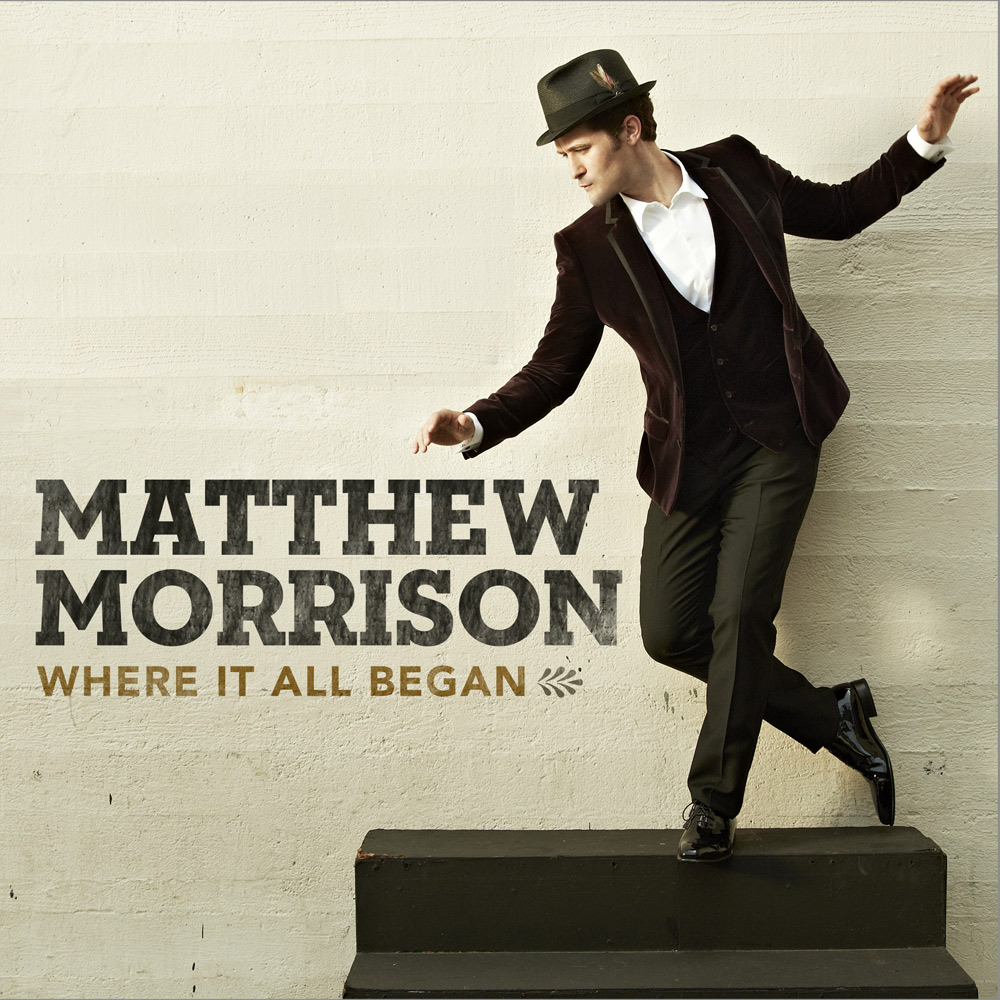 Fitzharris: Your new album is called Where It All Began. What is your fondest memory of working on this project?
Morrison: Two different things, but I'll put them together. Working with Phil Ramone, who was just an incredible genius. We lost him too soon. The other was having Smokey Robinson sing on the album. They are just two great legends in their field. The three of us in the studio together was one of the coolest days I've ever had.
Fitzharris: This album takes you back to your roots and your love for theater. Your favorite musical is Assassins, but what was the first musical you ever saw?
Morrison: Miss Saigon. I loved it. I was like, "How do they do the helicopter thing?" I fell in love with the love story. It was so beautifully staged. I love the story between these two people who shouldn't be in the same world together and shouldn't be feeling how they felt for each other because it was wrong.
Fitzharris: You have been singing and dancing since you were a kid. What did your mother, who was an RN, and your father, a midwife, think of their son being in the arts?
Morrison: Well, my mom was definitely all for it. The thing about it is I was really active in sports. I rode that line between arts and athletics. It never became an issue at all until I had to go to college, and I said I was going to go for musical theater. Then it was, "Oh, so now we've really got to start paying for that!" I think that's when it became like, "Are you sure?"
Fitzharris: Were you ever bullied because you were involved in the arts?
Morrison: No, I was the ally. I was the one who was always sticking up for others. I can throw a football further than probably a lot of the jocks. I was lucky, I feel, in that sense that I didn't get bullied.
Fitzharris: What advice would you give to others who are bullied because their interests don't fit in with what is considered typical?
Morrison: I want to say it's like the organization, It Gets Better. I really does. Those are some of the hardest years. The only reason you are getting bullied is because those people who are bullying you are so insecure in themselves. Of course it hurts and makes you feel awful, but these people aren't your friends. They aren't the people you want to associate yourself with. Unfortunately in a high school setting, you have to be clumped in the same classroom with each other, so it's kind of hard to get away from that. But once you're out of that, you're on your own. You make your own life. If you can make it through that, it really does get better.
Fitzharris: Glee has been renewed for two more seasons. Over the years it has tackled bullying, coming out and many other social issues. There are critics and fans, however, who have said that the show hasn't maintained its greatness. How do you feel the show has held up since it began four years ago?
Morrison: I think as with any show, it ebbs and flows. The first two seasons were the height of the show. I feel those were the strongest seasons. I feel like the third season, for me, was like they weren't sure what they were going to do. I think they gave everyone's age away too early on, so they had to eventually graduate them. But I think what they did with the show by moving half of it to New York City was so smart. I think we were getting confined in the high school walls. I feel like that's going to give the show a little more room to grow.
Fitzharris: After everything you've done, what are you the most proud of?
Morrison: The Light in the Piazza. It was the most challenging thing I ever had to do. I had to speak half the show in Italian and the other half in broken English. It was something I was really scared of, but when I came on the other side of that and got through my fears, I've never been so in command of a character and felt so invested. It really was a testament to the saying that hard work does pay off.
Calling all HuffPost superfans!
Sign up for membership to become a founding member and help shape HuffPost's next chapter