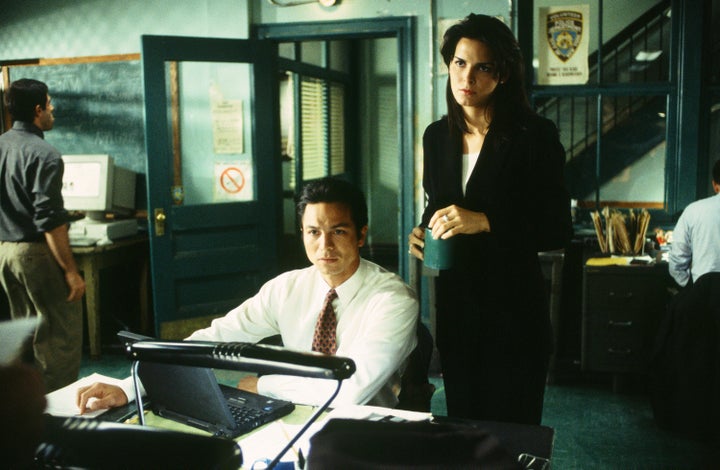 "Law & Order" fans might have been able to answer simple legal questions better than President Donald Trump's judicial nominee Matthew Petersen did during his confirmation hearing last week.
Petersen withdrew his name from consideration on Tuesday after the release of an embarassing viral video showed him failing to answer basic law questions that Sen. John Kennedy (R-La.) posed to him.
William N. Fordes, who was a producer on "Law & Order" throughout the 1990s and early 2000s, said Petersen might have spared himself some humiliation had he watched "even a few episodes" of the popular legal show prior to his hearing.
In a New York Times letter to the editor, Fordes suggested the show would have taught Petersen some basic legal concepts, such as "what a motion 'in limine' is, and what the various abstention doctrines are" ― both of which stumped the former nominee.
Fordes wrote:
The appalling performance by Matthew Petersen, one of President Trump's judicial nominees, in response to the withering questioning by Senator John Kennedy is inexcusable in this day and age, whatever the limitations of Mr. Petersen's legal schooling and past experience. For while the television series "Law and Order" has been off the air for several years, it is in almost constant syndicated rerun.

Had Mr. Petersen watched even a few episodes, he almost certainly would have known what a motion "in limine" is, and what the various abstention doctrines are. Shame on Mr. Petersen for not having attended the universal law school of the airwaves that was "Law and Order."
Trump had nominated Petersen to be a lifetime judge on the U.S. District Court for the District of Columbia. Petersen, who is currently a member of the Federal Election Commission, is Trump's third nominee for a district court position who has been derailed over a lack of qualifications.
REAL LIFE. REAL NEWS. REAL VOICES.
Help us tell more of the stories that matter from voices that too often remain unheard.