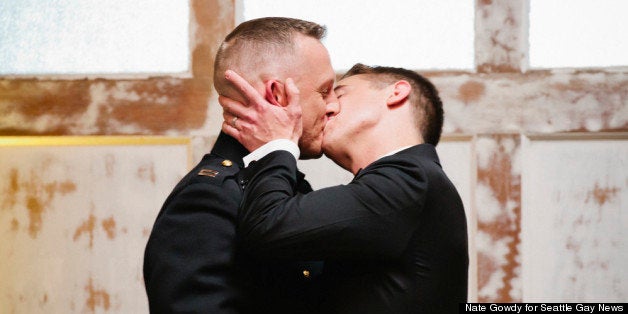 It was a fairytale-come-true this weekend for Matthew Phelps and Ben Schock, who made history in December when they became the first same-sex couple to get engaged at the White House.
Phelps, an active U.S. Marine, and Schock tied the knot in a stylish Seattle ceremony over Memorial Day weekend. As the photos by Dan Taylor and Seattle Gay News' Nate Gowdy attest, Schock opted for a black tux while Phelps went in dress uniform for the occasion.
"Matthew has made me the happiest I've ever been and I am so fortunate that I get to spend the rest of my life with him," Schock told The Huffington Post last December when photos of the proposal went viral on the Internet after being praised as emblematic of the nation's post-"Don't Ask, Don't Tell" mindset.
Added Phelps: "I wanted to propose to Ben at the White House because that's where we went for our first date, to the LGBT Pride Month Reception in June ... When we received an invitation from the Military Partners and Families Coalition to attend the White House holiday tour on Dec. 15, the coincidence that it would be the six-month anniversary of our first date -- and also to the White House -- was too big not to capitalize on."
Following the nuptials, Phelps and Schock departed for their honeymoon in Hawaii, according to their personal wedding blog.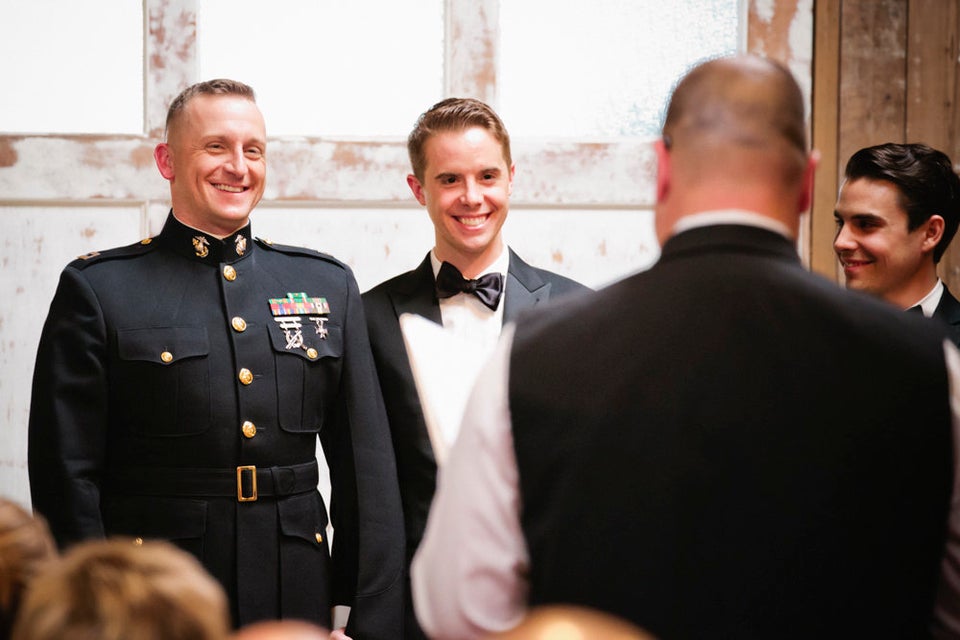 Matthew & Ben
Popular in the Community