When actor Matthew Rhys was auditioning for the role of "Kevin Walker," a man who identifies as gay, in ABC's "Brothers & Sisters," he told HuffPost Live it was a "refreshing" character for him to encounter.
Rhys, who currently stars alongside Keri Russell in FX's "The Americans," explained to host Alex Miranda earlier this week that the "incredibly beautiful, gifted writer" of the ABC show, Jon Robin Baitz, was "certain that this character wasn't defined by his sexuality."
"There was no coming out story. There was no challenge," the actor continued. "He wasn't defined by it or identified by it. He was one of the siblings who happened to be gay and he was so clear about that. And in reading that, I just thought 'Oh, how refreshing. That's how it should be.'"
Regarding being on a pioneering show for LGBT representation, Rhys said he often received positive fan feedback for the way the show fostered "support and hope" and has helped change minds about equality. It's something for which he commends the writers.
"We owe that to the writers and that they handled that fantastically and they were very conscious of that and strident in trying to achieve that," Rhys said. "If I'm a small cog in that, which I am, I'm very happy."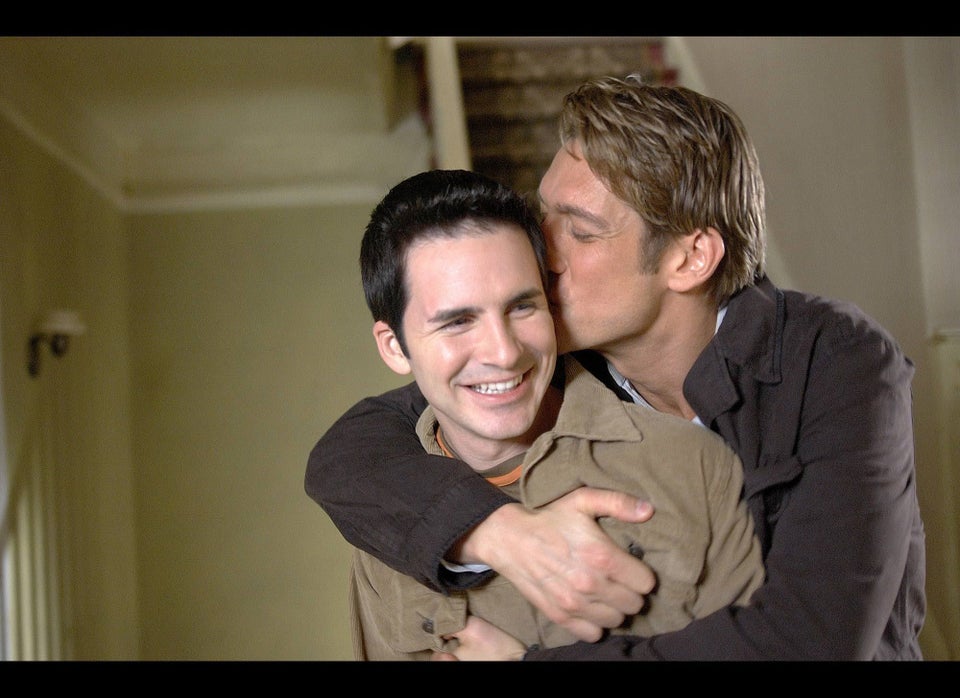 Favorite Gay TV Couples