A poignant new documentary promises an in-depth look at Matthew Shepard's life and legacy, a quarter-century after his death.
On Thursday, Investigation Discovery unveiled a trailer for "The Matthew Shepard Story: An American Hate Crime." Due out Oct. 9, the two-hour special is touted as a "timely tribute to Matthew's story at a time when the LGBTQ+ community is once again under attack."
"I think we all recognized pieces of ourselves in this story," Rannells, a two-time Tony Award nominee, says in the trailer.
Adds O'Donnell: "I was devastated by Matthew's death. My soul ached."
Watch the trailer for "The Matthew Shepard Story: An American Hate Crime" below.
Shepard, a gay man, died in a Colorado hospital on Oct. 12, 1998, six days after he was attacked in nearby Laramie, Wyoming. He was 21.
The University of Wyoming student was beaten, robbed and left tied to a fence in a secluded field by two men, Aaron McKinney and Russell Henderson. Both are serving life sentences.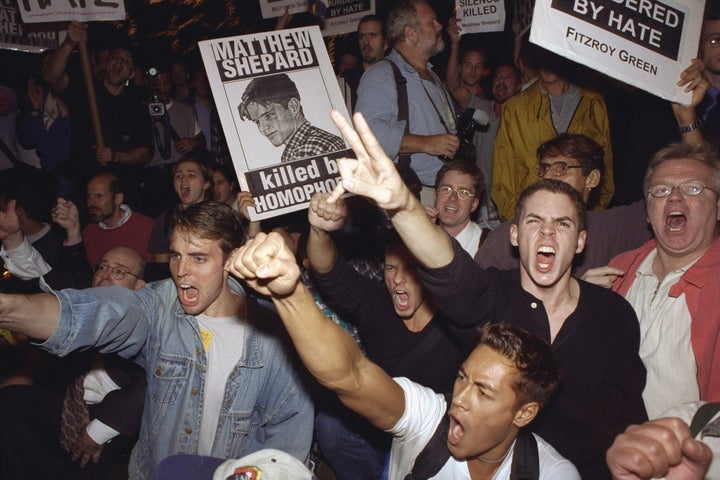 "This tragedy ignited an incredibly emotional and influential chapter in the fight against LGBTQ+ discrimination that brought great progress," Turner Networks President Jason Sarlanis said in a statement.
"By revisiting Matthew's story, we hope to educate a whole new generation and underscore the power love and acceptance play in continuing the fight against violence and discrimination in all its forms."
Shepard's parents, Dennis and Judy Shepard, have remained staunch advocates for the queer community. They say they hope their son's legacy will serve as a stern warning to anyone who has overlooked ongoing efforts by conservative lawmakers to strip away LGBTQ rights.
"If you don't study history, you will repeat it," Dennis Shepard told the U.K. outlet PinkNews in March. "If you're docile, you deserve what you get. And I can't – I will not – allow myself to be docile."
Support HuffPost
The Stakes Have Never Been Higher
Popular in the Community