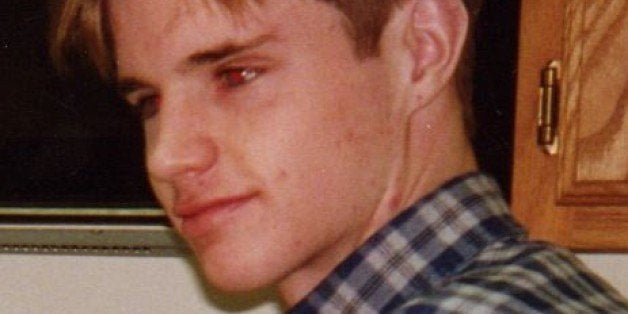 October is LGBT History Month. It's also the month that we remember the life and tragic death of a young man that brought hate crimes into sharp focus for a nation that, at the time, didn't want to talk about the subject. Thirteen years ago, on Oct. 12, 21-year-old Matthew Shepard died after a brutal attack in Laramie, Wyo. In the words of his parents, who started the Matthew Shepard Foundation in his memory:
The story of Matthew Shepard began on December 1, 1976 when he was born to Judy and Dennis Shepard in Casper, Wyoming. He went to public school in Casper until his junior year of high school when he moved with his family to Saudi Arabia. Matt had to finish his high school education at The American School in Switzerland because there were no American high schools in Saudi Arabia at the time. In both high schools, he was elected by his peers to be a peer counselor. He was easy to talk to, made friends easily and actively fought for the acceptance of all people. Matt had a great passion for equality. His experiences abroad fueled his love for travel and gave him the chance to make many new friends from around the world. Matt's college career eventually took him back to Wyoming where he studied political science, foreign relations and languages at the University of Wyoming in Laramie.

The horrific events that took place shortly after midnight on October 7, 1998 went against everything that Matt embodied. Two men, Aaron McKinney and Russell Henderson, led him to a remote area east of Laramie, Wyoming. He was tied to a split-rail fence where the two men severely assaulted him. He was beaten and left to die in the cold of the night. Almost 18 hours later, he was found by a bicyclist who initially mistook him for a scarecrow. Matt died on October 12 at 12:53 a.m. at Poudre Valley Hospital in Fort Collins, Colorado with his family by his side. His memorial service was attended by friends and family from around the world and garnered immense media attention that brought Matt's story to the forefront of the fight against bigotry and hate. The life and death of Matthew Shepard changed the way we talk about, and deal with, hate in America. Since his death, Matt's legacy has challenged and inspired millions of individuals to erase hate in all its forms. Although Matt's life was short, his story continues to have a great impact on young and old alike. His legacy lives on in thousands of people like you who actively fight to replace hate with understanding, compassion and acceptance.
The violent death of this young man catapulted LGBT-based hate crimes into the national dialogue and international spotlight. For the first time, many in our country and around the world saw the very real danger gay people faced from bias-motivated crimes. The public also got its first good look at odious organizations like Fred Phelps' Westboro Baptist Church, who protested Matthew Shepard's funeral and the trial. The horrific reactions and protestations of people like Phelps put a public and televised face on pure hatred and bigotry, which really changed the dialogue around LGBT people. They saw what pure anti-gay hatred looked like, and it changed the debate about hate crimes and gay rights forever.
But the response against the brutal murder was also history-making. Hours after the death of Matthew Shepard, President Bill Clinton went onto the White House lawn to tell reporters: "In our shock and grief one thing must remain clear: hate and prejudice are not American values."
The senseless murder of a young man, combined with unprecedented media attention and an energized LGBT community, truly changed the course of the equality movement. The nation had a face to put on the nameless numbers and statistics about LGBT-based hate crimes and also had the opposition, and their incendiary rhetoric, thrust into their face on the nightly news and in newspapers around the country. It led to more attention to LGBT issues, including media attention to other hate crimes like the murder of Gwen Araujo for being transgender, or the shooting of 15-year-old Lawrence King for his sexual orientation and gender expression.
The effect of Shepard's life and his family's activism came into sharp focus on Oct. 22, 2009, when the United States Congress passed The Matthew Shepard and James Byrd, Jr. Hate Crimes Prevention Act, adding gender, sexual orientation, gender identity and disability to existing hate crimes laws. On Oct. 28, 2009, President Obama signed the act, the first ever piece of pro-LGBT federal legislation, into law.
On a personal note, the murder of Matthew Shepard was a defining moment for many LGBT people of my generation. As a young gay man, I looked at the pictures of his face and could see my own. His life and death inspired me, as I'm sure it did many others, to become involved in the fight against hate, bigotry and inequality.
It is important that we as a movement and as a society look back at our history, even dark times like the murder of Matthew Shepard. Learning from our past, seeing how keeping a memory alive can effect such dramatic change, and how a life can inspire generations are important moments for reflection.
This is part of our history -- each and every one of us.
Calling all HuffPost superfans!
Sign up for membership to become a founding member and help shape HuffPost's next chapter