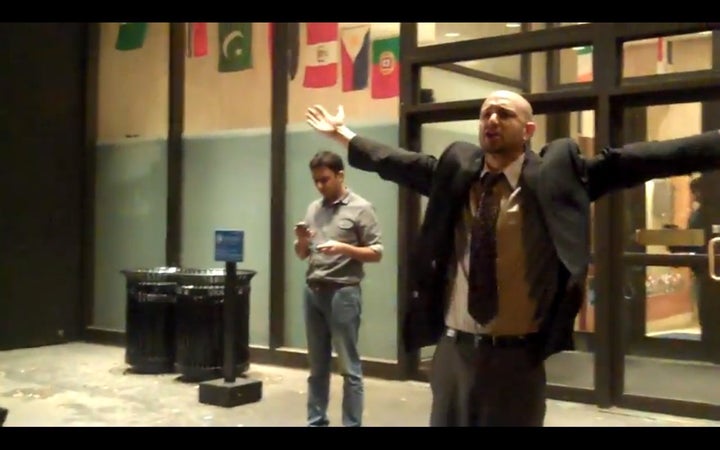 This week Police Commissioner Ray Kelly received two blunt reminders from students and protestors that he isn't exactly a favorite in the eyes of civil liberty groups.
After an NYU student demanded for Kelly's resignation on Tuesday, activist Matthew Swaye was joined by protestors from the group Stop Incarceration as he followed Kelly exiting a Columbia University building shouting, "Thank you for keeping the city safe for white heterosexual males" and presenting him with the "Bull Connor Award."
The award, which was in reference to Birmingham's Commissioner for Safety during the Civil Rights movement, was "presented" in response to the city's controversial stop-and-frisk practices which have been decried by civil liberty groups who denounce the program as unfairly targeting minorities.
A new report was released on Wednesday revealing a 13 percent increase of people who were patted down in 2011. According to The New York Civil Liberties group, a staggering 4 million people have been stop-and-frisked since the program began in 2004.
Swaye references the alarming statistics and shouts, "700,000 black and Latino males stopped and frisked every year," then sarcastically cheering, "Thank you sir, we can do better! 1 million Black and Latino males next year."
Gothamist reports Swaye is a 34-year old Columbia alumni who acknowledges that while Kelly may indeed have an "excellent mind," Swaye says the 70-year old Police Commissioner is out of touch with the city's common people.

Calling all HuffPost superfans!
Sign up for membership to become a founding member and help shape HuffPost's next chapter