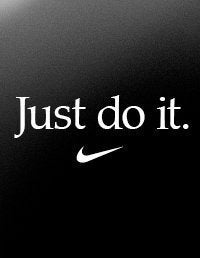 Despite a grim prognosis, Matthew Walzer walks, speaks flawlessly and has earned a 3.9 grade-point average. But cerebral palsy continues to keep the 16-year-old from tying his shoes, an obstacle he hopes Nike can help him overcome.
Walzer penned a letter to the hallowed shoe company's CEO Mark Parker on Tuesday, asking Nike to make an athletic shoe with a closure system that doesn't require lacing (H/T Mashable). The aspiring journalist, who has flexibility in only one of his hands, has tried wearing slip-ons, but none offer the proper support for him to play sports.
Halfhill stayed up until 3 a.m. Wednesday filming a video about Walzer's cause and has called on Twitter users to post it with the hashtag #NikeLetter. For every tweet, Nice Kicks will send a postcard to Nike's CEO -- signed by each participating Twitter user.
"Our hopes are that we can get a bunch of these filling up a USPS truck to drop off in Beaverton [at Nike headquarters]," Halfhill says.
It's a shot that Walzer is banking on to help make his dream come true.
Click through the slideshow below to see who's supporting the #NikeLetter campaign.
Popular in the Community