Kirschnereit Does For Handel What Gould Did For Bach. CPO CD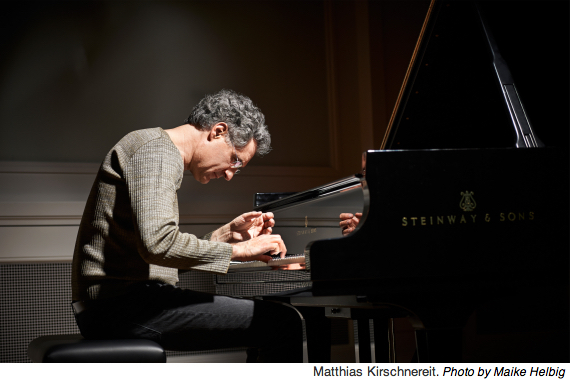 In 2013, Matthias Kirschnereit recorded Handel's Six Organ Concertos Op.  4 on piano, backed by the Deutsche Kammerakademie Neuss, across the Rhine from Düsseldorf, conducted by Lavard Skou Larsen. I listened to that CD many times, not just enchanted but with a sense of Handel transformed. Even more than Bach, Handel's musical magnificence in his many organ concertos is so openly-scored that the depth and beauty of these concertos can be heard in full on virtually any instrumental configurations.
That first CD was then, and remains now for me, a discovery akin to hearing Glenn Gould playing the Goldberg Variations for the first time, by a pianist half a century later with a similar cool feel for musical truth and beauty, and with more knowledge and understanding of the Baroque aesthetic in his DNA. And now CPO has released the third, final CD in the series, as transformational as the first.
Kirschnereit writes in his notes, "It is known that Handel enlivened his performances with embellishments and variations. Everything is set, everything is spontaneous - for me a balancing act! In fact quite a lot of the ornaments, varied playing figures, and cadenzas emerged during the recordings!"
John Dowland's Crying Heart as Performance Art. PHANTASM. Linn CD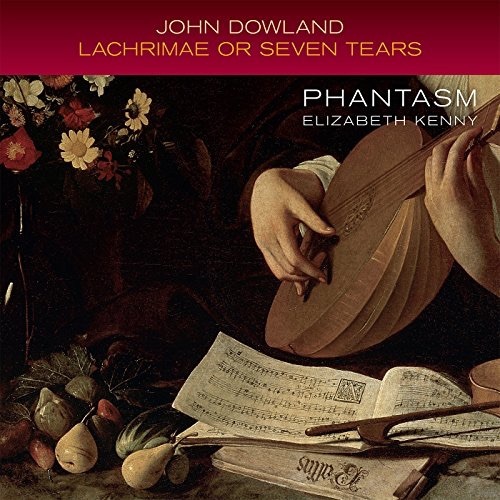 This new audiophile recording, featuring lutenist Elizabeth Kenny and the viol consort called PHANTASM directed by its founder Laurence Dreyfus, takes listeners on a refreshingly varied Dowland soundscape in which sublime sadness, grief, anger and melancholy, a combination which fascinates contemporary musicians like Sting, is consoled by moments of joy and gladness. The sounds are laid down like cat's paw across velvet, no doubt of function of the commitment Dreyfus has made to perfection.
Half in jest, I asked Phantasm why they need a director on a recording by only five musicians. Here is Phantasm's wonderful answer, with a scoop on upcoming releases:
"Some viol consorts are more democratic groupings, but Laurence Dreyfus founded and has directed Phantasm since they were first formed in 1994 and he's been called director on each of their 17 or so recordings since then. The idea was first to develop a unified approach to sound and 'interpretation' - Dreyfus also works on all editions and manuscript sources when needed as Phantasm make their way through the entire tradition of English viol music along with Bach's Art of Fugue (and still to come, some French and Italian repertoires), and it shows, we think, in the concentrated way Phantasm plays where one person still has the final say and has an overview and oversight on the entire artistic project of the group.

"The other Phantasm players have over the years certainly become far more involved and there is very much a chamber music feel to the group but Dreyfus still has the scholarly and musical expertise to formulate the overall approach. Some famous late 19th century string quartets - Joachim or Hellmesberger for example, - were 'led', i.e. directed from the first violin, and there were only four players, and the group bore the name of the first violinist, so there's a precedent also lurking in the background."
His Name is Froberger. JJ Froberger. Magdalena Hasibeder. Raumklang CDs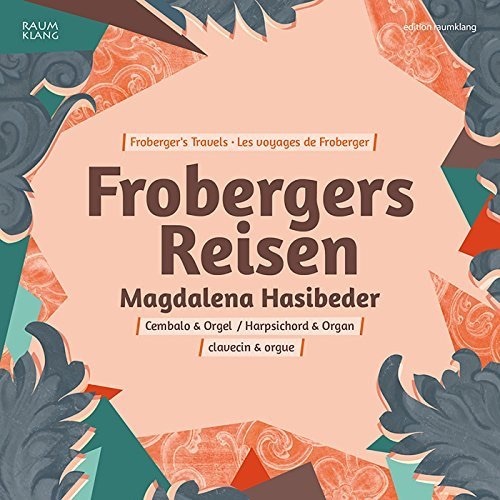 Johann Jacob Froberger's 400th birthday has inspired a large number of brilliant recorded responses to this classical music James Bond. Froberger was born in Stuttgart in 1616 and died in 1667 in the service of a widowed Duchess in the House of Württemberg. He traveled extensively on political-diplomatic missions in the service of the Imperial court and other employers, becoming acquainted with Europe's most important cities, from Vienna and Dresden through Rome and Paris to Brussels and London. At the same time he consorted with the great musical masters, learned minds and rival virtuosos of the time.
In his guise as a composer, Froberger wrote mainly for keyboard instruments, from intimate studies to grand suites and partitas, so that his influence was felt across the breadth of Europe's burgeoning classical music network. He used all the keyboard instruments common at that time; on this recording, Magdalena Hasibeder plays Vienna's oldest playable organ, built in 1642/43 by Johann Wöckherl and erected in the choir of the Franziskanerkirche. The harpsichord is a French two-manual instrument built ca. 1680 and attributed to Claude Labréche.
Hasibeder's obsession immerses the listener in the real sense of time that the best historians, like troubadours, provide; in addition to a healthy helping of major Froberger, Hasibeder plays music by a galaxy of familiar and unfamiliar composers: Luzzasco Luzzaschi, Giovanni Gabrieli, Matthias Weckmann, Alessandro Poglieti, Louis Couperin, Johann Ulrich Steigleder, Wolfgang Ebner, Johann Caspar Kerll, Girolamo Frescobaldi, Michelangelo Rossi. The sound is wonderful, and the detailed booklet essays make a great Frobergian travel guide.
Addicting: Domenico Scarlatti's Harpsichord Sonatas Arranged for Strings. Concerto Köln. Berlin Classics CD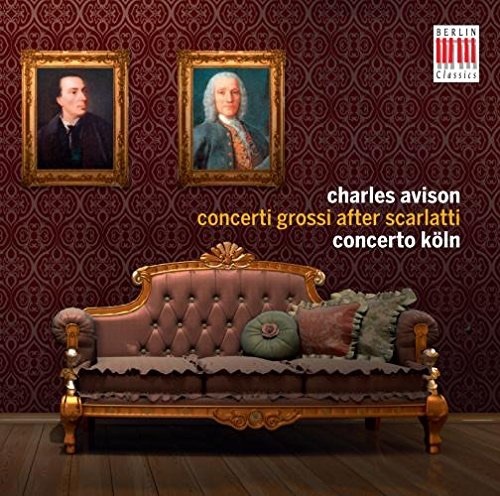 If you've maxed out on Bach's Brandenburg Concertos, and been overcome by a surfeit of Handel and Corelli concerto grossos, you may consider pausing on the way to discovering Zelenka and Veracini (which you will inevitably anyway) to check out Charles Avison's curiously addicting arrangements of harpsichord sonatas by Domenico Scarlatti.
It was in 1745 and Scarlatti was all the rage in London, when Avison, a minor but industrious composer, and a high-minded, acute observer of the musical scene, published his 12 Concertos in Seven Par...done from two Books of Lessons for the harpsichord Composed by Sigr. Domenico Scarlatti.
Good thing Avison didn't transcribe Scarlatti note for note. In adding a raft of his own unacknowledged "corrections" and other improvements, he created an occasionally awkward, definitely sinful and deliciously delightful collection of Scarlatti in a new configuration of string orchestra contexts all its own.
The music is Baroque and gorgeous, and the boundary between Avison and Scarlatti is further blurred by the spectacular work by the original-instrument Concerto Köln, in which they occasionally throw their usual elegantly upholstered orthodoxy to the winds and let themselves feast on a series of tour de force nuggets like the breathless "Con furia" of the Concerto No. 6 in D Major, or the haunting "Andante moderato" of No. 11 in G major. As a refreshing musical chaser, Gerald Hambitzer plays an explosive D major Scarlatti Sonata just as it was written, just on the harpsichord.
The transparent, natural sound, alive with color and details, was recorded at the German Radio Chamber Music Hall in Cologne.
REAL LIFE. REAL NEWS. REAL VOICES.
Help us tell more of the stories that matter from voices that too often remain unheard.