An Indian mattress company is using a cartoon of Pakistani teenager Malala Yousafzai being shot in the head in a gory new advertisement.
The ad shows the young girl holding up her hands while facing down a gun, and then being shot in the head. She tumbles through the air before coming to rest on a Kurl-on spring mattress. Rejuvenated, she then "bounces back" -- that's the campaign slogan -- to receive Pakistan's National Youth Peace Prize. Kurl-on, which has 82 locations throughout India, did not immediately respond to an email from The Huffington Post requesting comment.
Patricio Vergara Calderón, head of strategic planning at Lamano, told HuffPost he was concerned the ad focused too much on the gunshot.
"We are worried that it's the only thing that sticks with you after seeing the ad," Patricio Vergara Calderón, head of strategic planning at Lamano, wrote in an email translated from Spanish by HuffPost. "The Kurl-on ad tries to do the complete opposite, it's about triumphing over violence."
However, he said Kurl-on asked for the image to be poignant.
"The scene portrays a real event, an example of heroism that is very powerful, especially in Eastern countries," he wrote, "which is what they told us they wanted when we started the graphic."
In addition to the less-than-subtle ad featuring Yousafzai, the campaign includes one showing a young Steve Jobs being booted out the door, only to bounce back in his signature black turtleneck, showing off a Macbook in front of a camera.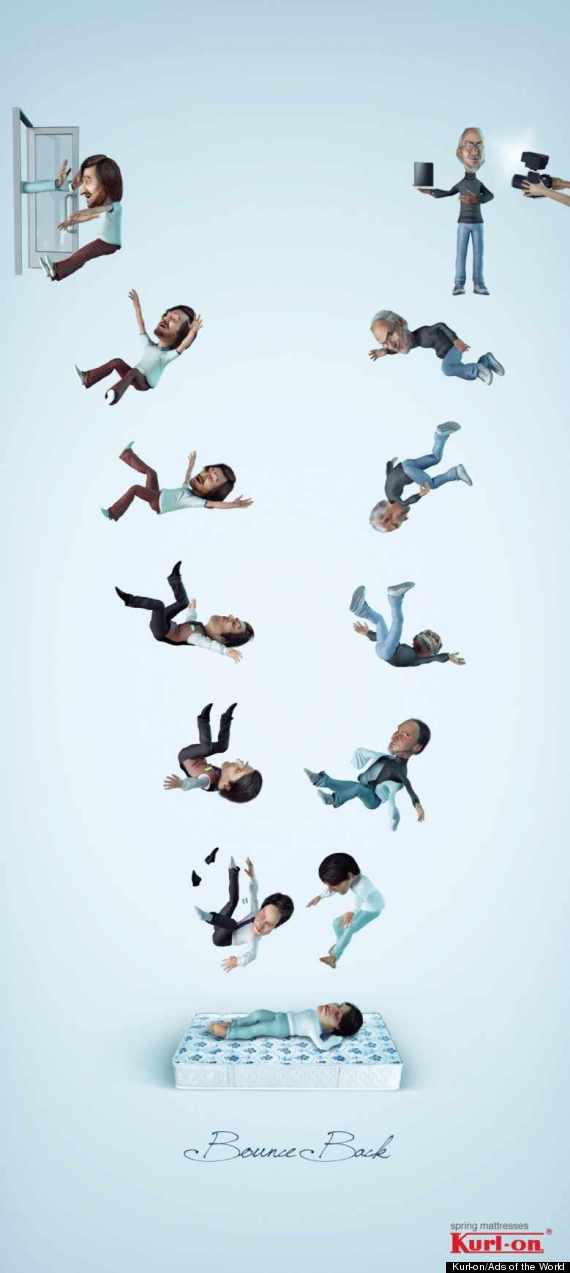 The other ad shows a young lawyer version of Mahatma Gandhi thrown out of a moving train and rallying back as the robe-clad Indian independence leader.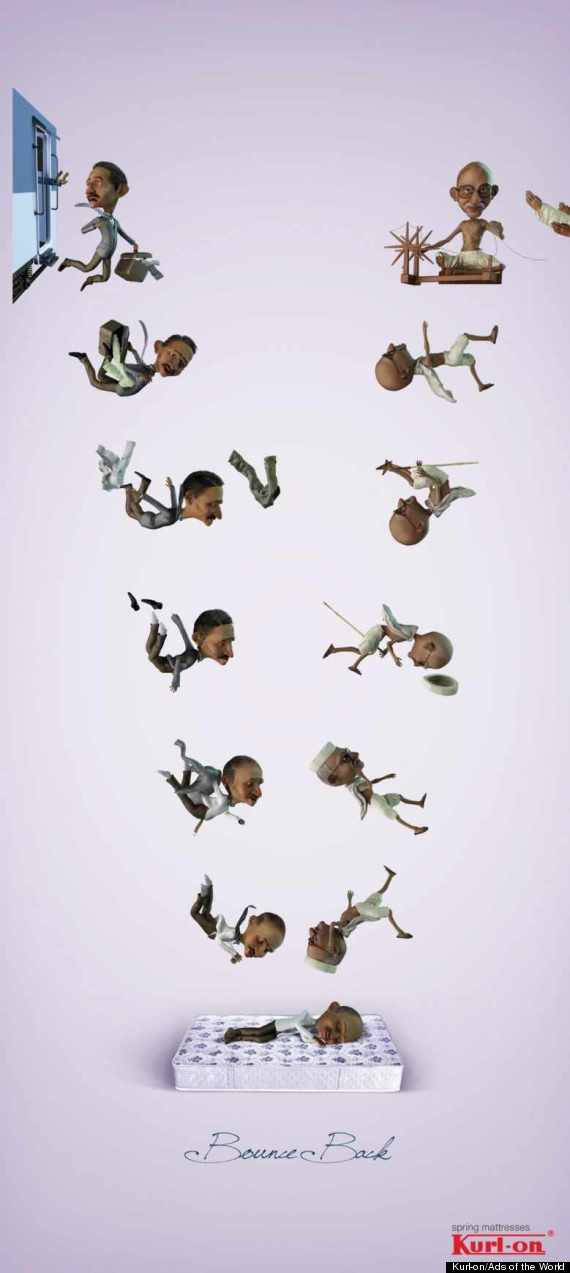 Business Insider noted that it's unclear whether these ads ran in any paid media outlets or if they are spec ads -- never used, but circulated to garner attention.
Greg Carton, a spokesman for Ogilvy's Asia Pacific branch, did not immediately respond to a request for comment. A spokeswoman for the New York headquarters referred all questions from HuffPost to Carton.
UPDATE: 2:05 p.m. -- This post was updated to add comments from Calderón.
UPDATE: May 15 -- Ogilvy apologized for the ad in a statement to HuffPost. "We deeply regret this incident and want to apologize to Malala Yousafzai and her family," said Rachel Ufer, a senior partner and spokeswoman for Ogilvy. "We are investigating how our standards were compromised in this case and will take whatever corrective action is necessary."

Calling all HuffPost superfans!
Sign up for membership to become a founding member and help shape HuffPost's next chapter