The ad, made for Indian mattress retailer Kurl-on, sparked outrage by grapically picturing the attack on the education activist, who was 14 when she was shot in the head by the Taliban with an AK-47 assault rifle. The ad shows the young girl facing down the gun, being shot, and tumbling through the air while injured. After landing on a Kurl-on mattress, she is able to "bounce back" -- the theme of the ad -- to be honored for her work.
(Scroll down to see the ad.)
"We deeply regret this incident and want to apologize to Malala Yousafzai and her family," Rachel Ufer, a senior partner and spokeswoman for Ogilvy, said in a statement to The Huffington Post. "We are investigating how our standards were compromised in this case and will take whatever corrective action is necessary."
Ufer said the ad was created in the company's India office. Ogilvy's New York headquarters plans to review its oversight process to "ensure that our standards are never compromised again," she added.
The ad had not yet run in any paid media, she said.
"We are worried that it's the only thing that sticks with you after seeing the ad," Patricio Vergara Calderon, head of strategic planning, wrote in an email translated from Spanish by HuffPost.
The ad was part of series of three showing famous figures tumbling down and "bouncing back" to success after sleeping on the Kurl-on spring mattresses.
Other ads featured Indian independence leader Mahatma Gandhi and Apple co-founder Steve Jobs. The latter ran in a publication in Bangalore called Sanjevani, Ufer said.
Kurl-on did not respond to HuffPost's requests for comment.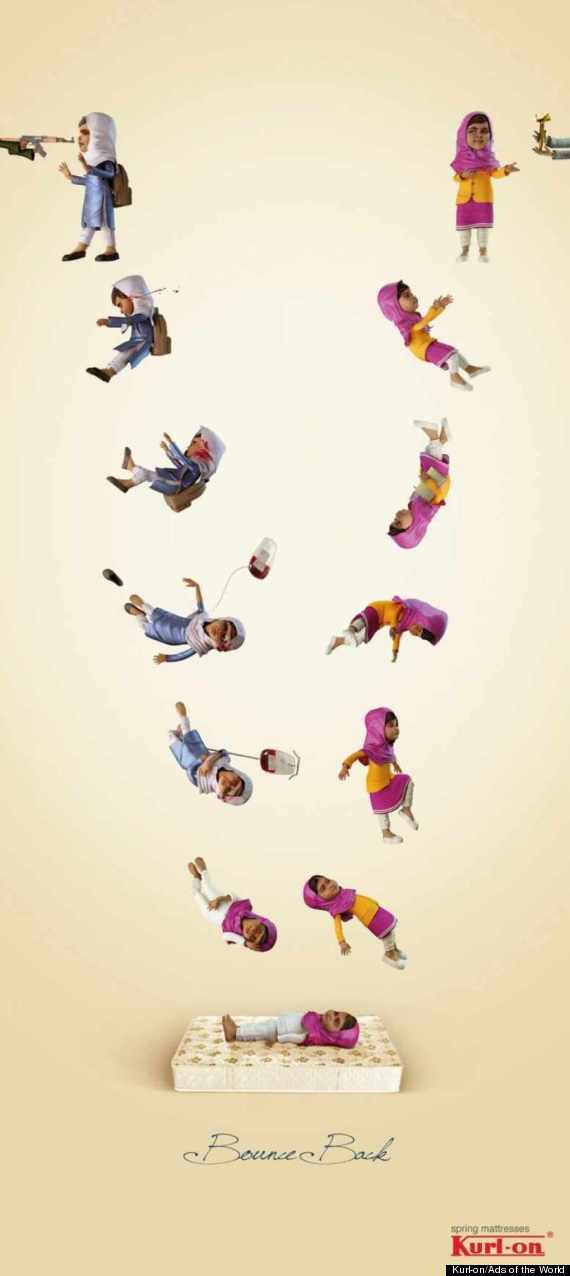 Popular in the Community